'Better Call Saul': Season 6 Must Answer These 5 Major Fan Questions
Better Call Saul fans are counting down the days for the final season to air.
It's been more than a year since we last caught up with Jimmy McGill (Bob Odenkirk), Kim Wexler (Rhea Seehorn), and all the rest of the characters. But now after multiple pandemic-related delays, filming is finally underway. It's expected that Better Call Saul Season 6 will premiere sometime in the beginning of 2022.
With the storyline progressing, fans can't help but wonder about some key questions they have for the show's conclusion. Here are 5 of the most pressing mysteries they'll need to solve before the Better Call Saul series finale.
What happened to Kim, Nacho, and Lalo by 'Breaking Bad' days?
Better Call Saul is a prequel to the hit AMC drama Breaking Bad and as such, it includes plenty of characters fans are familiar with. Jimmy McGill has a different name and personality but he is the same shady criminal lawyer viewers loved to hate in the original. Gus Fring and Mike Ehrmantraut are two other main characters with major roles in both shows.
But there are also integral characters in Better Call Saul who aren't part of Breaking Bad. Jimmy's wife Kim has become one of the most beloved faces on the show, but she's not in Breaking Bad. This reality forces fans to question what happens to her — and to hope it's not something tragic.
It's a no-brainer that Better Call Saul Season 6 will wrap up all those mysterious storylines about new characters who never make it into the Breaking Bad narrative.
Will Walter White and Jesse Pinkman make a cameo?
The very first thing Breaking Bad fans wanted to know when Better Call Saul came out was whether the two main characters from the original would appear in the new show. As the seasons went on, everyone became less interested in seeing Walt and Jesse on Better Call Saul. The fact is the prequel doesn't really need their star power.
But both Bryan Cranston and Aaron Paul have announced their willingness to appear on Better Call Saul if showrunners requested it. While a run-in with Walter White would likely be random, in present time, there could be an interesting overlap with Jesse and Gene Takovic in the flash-forward, post Breaking Bad portion of the show.
How does Gus Fring build his drug empire?
By the time Walt and Jesse start manufacturing and selling meth, Gus Fring is the main person in charge of the Southwest arm of the Juarez cartel north of the border. But that's not the case during Better Call Saul days when the Salamanca family are the more prominent distributors and enforcers.
Fans are eager to find out how, exactly, Fring established his empire, including the genius underground meth lab hidden beneath a laundry business.
How does Jimmy McGill become Saul Goodman in the strip mall?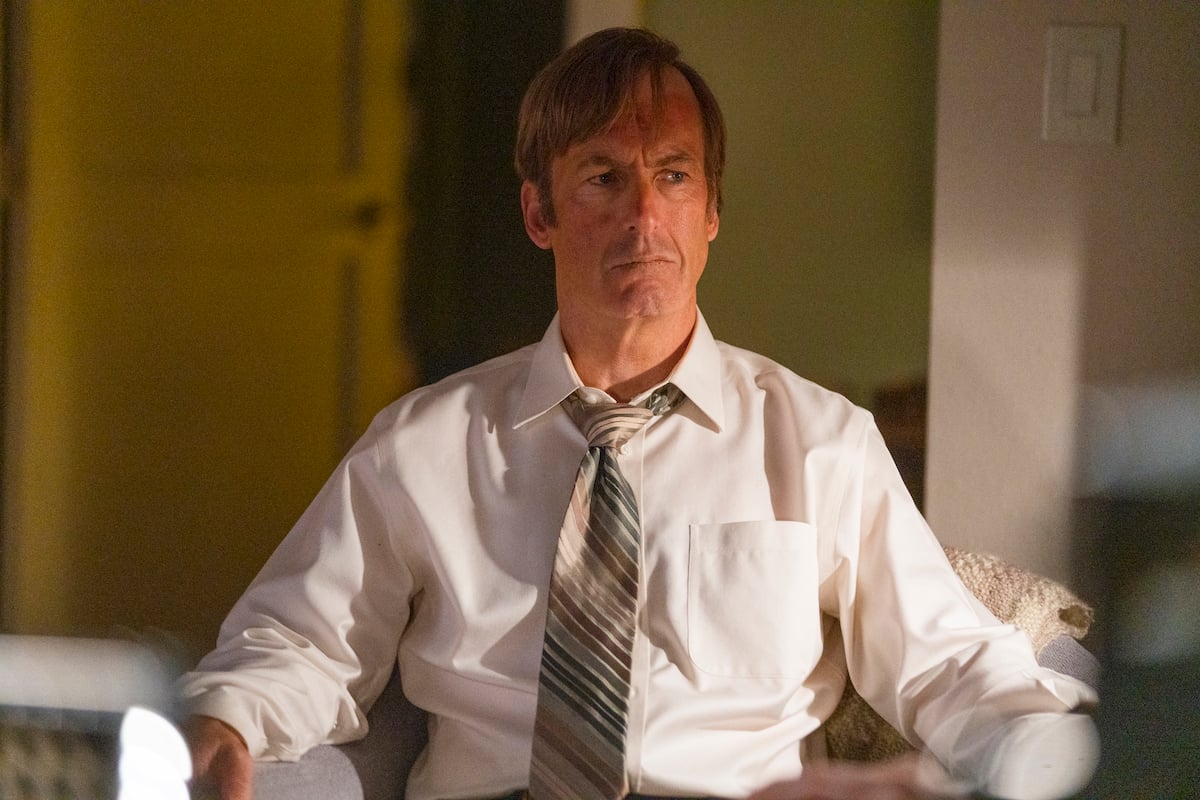 The transition from Jimmy to Saul is not a moment — it's a process. It was difficult for fans to reconcile the naïve, good-hearted Jimmy from Better Call Saul Season 1 with the slick, fast-talking lawyer Saul Goodman who's first introduced in Breaking Bad's second season.
Better Call Saul as a whole series deals with the how and why of Jimmy becoming Saul. But as for the details of his setting up shop in the strip mall and officially submitting to his baser instincts of pulling cons for a living, it's all part of what fans are seeking in season 6.
What happens to Gene Takovic in the future?
One major challenge of a prequel is presenting a compelling storyline when fans already know what's going to happen. Better Call Saul circumvents this problem by spending plenty of time exploring what happens after Breaking Bad is over via a series of flash-forward scenes.
Saul escapes imprisonment or death by changing his identity and moving to Omaha before his enemies or the law can catch up with him. In Better Call Saul, we see scenes of this future Saul and will eventually find out his fate.
This is one of the biggest questions that needs an answer in Better Call Saul Season 6. Will Jimmy/Saul finally find happiness in a post-Breaking Bad world? It won't be long before we find out once and for all.
The final season of Better Call Saul is slated to premiere in 2022.
Source: Read Full Article