'Blue Bloods': Tom Selleck Talks Family Dinner Table Changes and Who Frank Misses
The family members at the dinner table in Blue Bloods stayed the same for some time. Then things changed because of death, marriage, and the younger members of the family moving away.
Tom Selleck talked about the changes in the show. Find out who Frank misses having dinner with and more.
There is a new family member on 'Blue Bloods'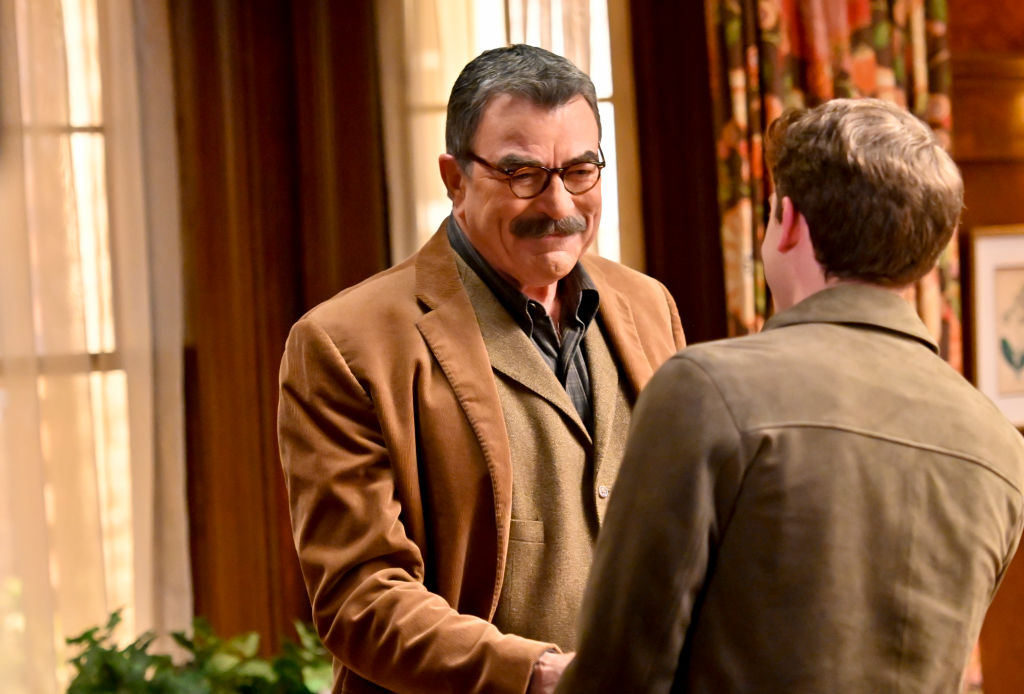 Season 10 had less family members at the dinner table. But it gained one person in the finale, "Family Secrets."
Sean (Andrew Terraciano) found out there is a first cousin out there who he doesn't know. Frank Reagan later meets with a woman who said she was pregnant with Joe Reagan's child and decided to have the baby and not tell him. That son is Joe Hill (Will Hochman), who is now a detective working in firearms.
His mother wanted to keep him safe by having him moved to a less active job. Frank refused, and in the end Joe met with the Reagans and had family dinner.
The younger cast members aren't going to family dinners
The first young cast member to leave the family dinner table was Jack (Tony Terraciano.) That's because he went away to college in season 9.
In real life, Terraciano has also been busy going to college. It's unclear when he'll return again. The latest change was Nicky (Sami Gayle) announcing that she's also leaving New York.
"I am flying to San Francisco tomorrow for a job interview," Nicky told the family in the episode, "Behind the Smile." She said the job helps identify people for localized socially responsible investments like minority start-ups and green initiatives in economically challenged urban areas.
Danny (Donnie Wahlberg) told her not to stay in San Francisco for too long. Frank gave her some advice of keeping them with her.
"You take that out and you think hard about what the advice would be," he said. "Where the sympathies would lie if you were talking it out with us at this table." Nicky got the job and she hasn't returned for some time.
Tom Selleck said Frank misses Nicky
Selleck talked about the loss of the younger cast members at the dinner table. The actor does think we'll see them again.
"I don't think those will go away," the actor told Parade. "Where the show is going with stuff like that, I'm kind of a reactor to. It's above my pay grade in a way, and I like it that way. I think Frank desperately misses Nicky."
He continued, "I know he does, because they always had a special relationship, and still do. But where that goes … I know what episodes 21 and 22 were going to be about, but I never saw scripts for them. And I don't know what episode one will be next season, or whether we shoot two extra shows, which I would like because our crew needs to be paid. We'll see what CBS does with all that; it's just uncertain times."
CBS announced Blue Bloods was renewed for another season. Fans will have to wait and see if Nicky will make another appearance.
Source: Read Full Article