'Bosch: Legacy' Season Finale Leaves [Spoiler] in Jeopardy
The first season of Bosch: Legacy is over, and it ended on a major cliffhanger. The finale of the Bosch spinoff's debut season saw Harry Bosch wrapping up the Whitney Vance case. But it also set the stage for some major drama in season 2 with a dramatic development in the episode's final moments.
[Warning: This article contains spoilers for the Bosch: Legacy season finale.]
Harry takes down a ruthless assassin in the 'Bosch: Legacy' season finale 
'Always/All Ways' picks up with Harry (Titus Welliver) racing to rescue Vibiana (Roxana Brusso) from the hitwoman (Tetiana Gaidar) anonymous who's been sent to assassinate her. He gets her and her son out of the loft, but the assassin is still on the loose, and she's not likely to give up trying to kill Vance's only heir. 
Now that he's no longer a police officer, Harry is free to use whatever means necessary to keep his client safe. He draws on his skills from his time with the military, when he hunted down terrorists in Afghanistan, to abduct Vance Engineerings' head of security, Creighton (John Morris), and get him to reveal what he knows about the hitwoman. 
Harry lures the assassin to Vance's lakeside home. The two face off in a tense gun battle, but Harry gets the upper hand and kills the hitwoman. Vibiana and her son are safe and on track to inheriting Vance's multi-billion-dollar estate. 
Honey Chandler's latest lawsuit drives a wedge between her and Harry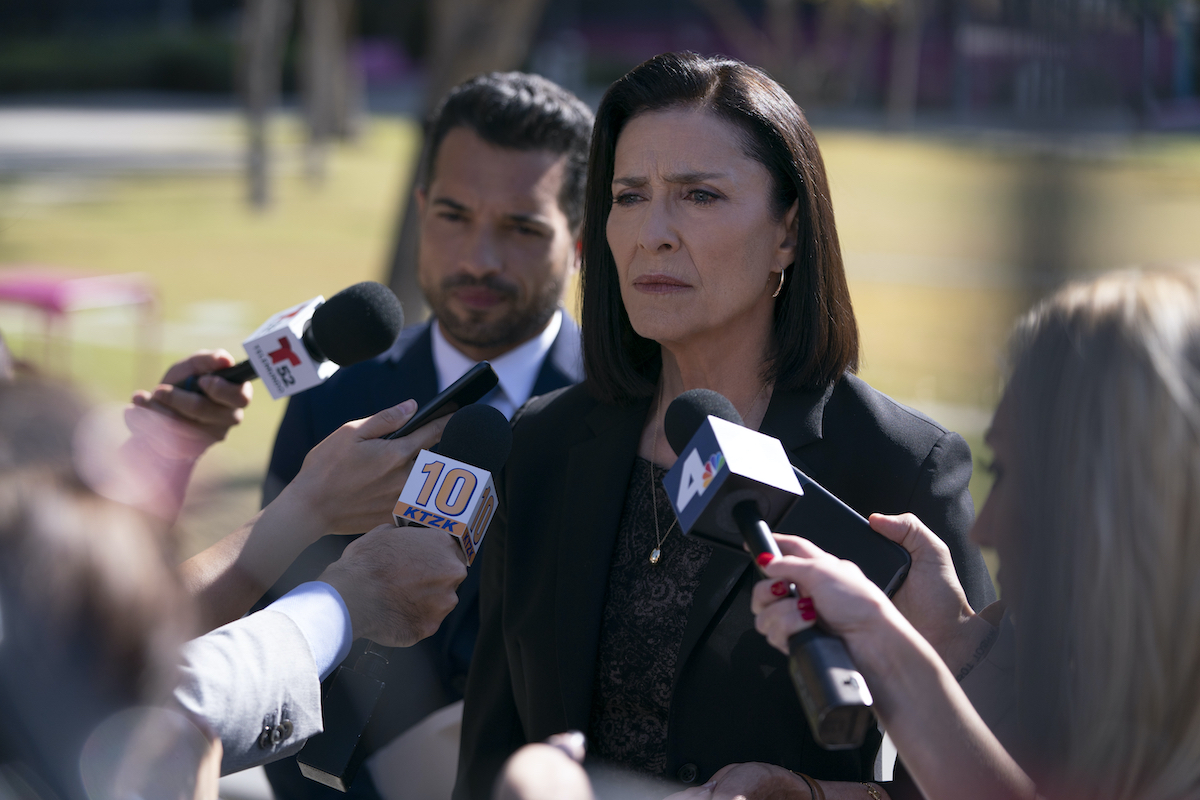 Meanwhile, Honey Chandler (Mimi Rogers) has tracked down video evidence that proves that the cops planted evidence in the Davis shooting. The catch? That evidence comes from Maddie's (Madison Lintz) body camera. She's done nothing wrong, but she's not happy that she's being dragged into the case. As a rookie officer, she's worried that being forced to testify could destroy her career before it even begins. 
Honey's persistence in exposing the bad cops also rubs Harry the wrong way. "She loves the job and you're going to turn her into a pariah," he says to Honey. "Don't you get it?" Harry and Honey had formed a tentative alliance this season as they worked on the Rogers and Vance cases, but this threatens to drive another wedge between the ex-cop and crusading defense attorney.
On a more positive note for Harry, he's able to convince the cop investigating the murder of Dr. Basu to look into new evidence in that case. It proves that the doctor had discovered another physician was writing fake opioid prescriptions. The drugs were supposedly for homeless patients, but the shady M.D. was really selling them on the black market. When Dr. Basu discovered what was going on, the other doctor killed him and tried to make it look like one of the homeless men was responsible. 
Has Maddie been abducted?  
Maddie might love her work with the LAPD, but she's also struggling with some of the more difficult aspects of the job, she confesses to her dad. The things she sees on the street worry her, and she tells him she needs him to answer the phone or respond to her texts when she reaches out.
After her chat with her dad, Maddie heads home. But unbeknownst to her, she's not alone. A man wearing a lucha libre mask is lurking in her closet. It's not clear exactly who he is, but while canvassing on the screen-cutter investigation, Maddie left a message with a building inspector named Dockweiler (Will Chase). When he called her back, he was looking up photos of her online. In this episode, Maddie has a chance encounter with Dockweiler at a food truck. While he seems harmless enough, there's a sense that something more sinister might be afoot. Could Dockweiler be the man hiding in her apartment?
Harry and his daughter have made plans to meet up at Vibiana's art opening, but when she doesn't show and doesn't answer her phone, Harry gets concerned. He heads to her apartment, and when she doesn't answer, he busts down the door. Maddie is nowhere to be found, but the screen of one of her windows has been cut open, implying she's fallen victim to the screen-cutter and setting the stage for a tense start to Bosch: Legacy Season 2. 
For more on the entertainment world and exclusive interviews, subscribe to Showbiz Cheat Sheet's YouTube channel.
Source: Read Full Article