Chris Hemsworth's Brother Wants to Join the MCU as 1 of Marvel's Most Popular Heroes
Chris Hemsworth is sticking with the Marvel Cinematic Universe (MCU). Alongside Robert Downey Jr. and Chris Evans, Hemsworth made up one-third of the MCU's central trio. With Thor: Love and Thunder set for a 2022 release, his Thor will be the first MCU hero to get a fourth solo film. Now one of Hemsworth's brothers wants to join the Marvel universe next.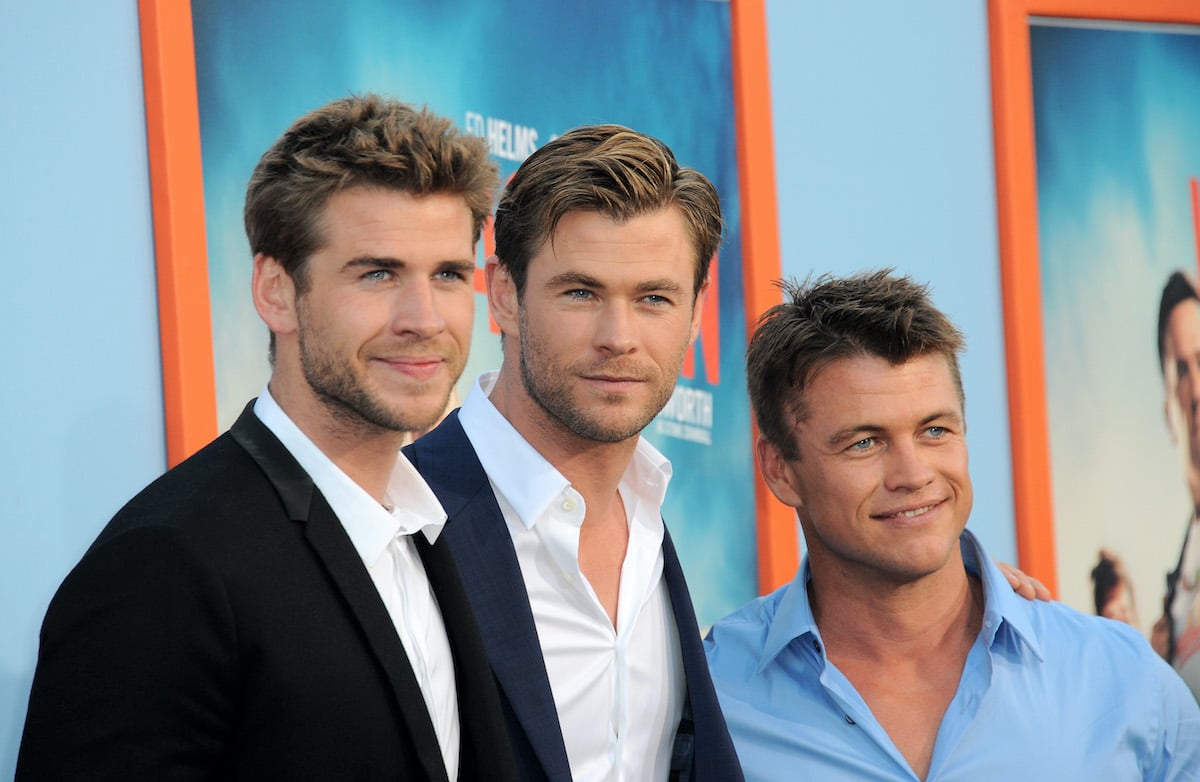 Chris Hemsworth is one of the only remaining original 'Avengers' stars
Ahead of Avengers: Endgame, fans expected the MCU would never be the same. But they probably didn't think half the original six Avengers would — in one way or another — meet their ends. Downey's Iron Man and Scarlett Johansson's Black Widow both sacrificed themselves. And Evans' Captain America traded his shield in for a life with Peggy Carter (Hayley Atwell).
Jeremy Renner's Hawkeye and Mark Ruffalo's Hulk will probably next appear on Disney+. But Hemsworth's Thor feels as vital as ever to the series. The actor returns for Thor: Love and Thunder, which sets up Natalie Portman's Jane Foster as Mighty Thor. Will this be the last MCU fans see of Thor? Perhaps. But it might not be the last we see of the Hemsworth family.
Now his brother wants to join the Marvel Cinematic Universe
While it's unclear how long Chris Hemsworth will remain within the MCU, his brother hopes to make his own debut in the franchise soon. And no, Liam Hemsworth hasn't said he hopes to follow in his older brother's footsteps. Instead, the eldest Hemsworth brother, Luke Hemsworth, told Screen Rant exactly who he wants to play in the MCU.
"I would love to [play a superhero]. I grew up with them. I learned to draw through comic books, copying comic books since I was about 10 years old. Spawn was a big one for me; I really loved Todd McFarlane's Spawn. And then Batman. I would have fought Rob Pattinson for those gauntlets. And Wolverine! I'm like, 'Come on, just pass them on, mate. Let's give it to another Aussie.' I'll have to grow some chest hair, but I'm ready for Wolverine."
Of course, Hemsworth isn't the only actor hoping to fill Hugh Jackman's shoes as Wolverine. In fact, Marvel Studios hasn't even made any announcements about how it plans to handle the X-Men. Both that mutant team and the Fantastic Four are en route to the MCU now Disney has acquired Fox. But fans are still left speculating how that will work.
Would Luke Hemsworth be a good choice for Wolverine in the MCU?
To date, Hemsworth hasn't landed his own franchise just yet, though he's been in movies since 2014. Right now, he's probably best known for his role as Ashley Stubbs on HBO's Westworld. And he's already briefly appeared in the MCU. Hemsworth pops up in Thor: Ragnarok as an Asgardian actor playing Thor in the in-movie play "The Tragedy of Loki."
But could he actually play the MCU's Wolverine? Like his younger brothers, Hemsworth has the rugged good looks and physique to pull off the role. And at age 39, he could probably commit to playing Wolverine for at least a decade. After all, Marvel likely has big plans for the character. It all depends on what the MCU has in mind for Wolverine.
Source: Read Full Article