Christopher Nolan Explains Why Timothy Dalton Is His Favorite James Bond
Timothy Dalton's tenure as James Bond didn't last that long compared to Sean Connery, Roger Moore or Daniel Craig, but it was met with widespread acclaim.
Connery is widely regarded as the greatest Bond of them all. He was recently voted as the bet 007 in a Radio Times Poll, taking home 44 percent of the votes. Dalton finished second with 32 percent of the votes.
One of the greatest and most accomplished movie directors of all time is in the class of those who think Dalton did it best.
During an interview on the Happy Sad Confused podcast (h/t Charles Barfield of The Playlist) The Dark Knight Trilogy, Dunkirk (2017) and Tenet (2020) director Christopher Nolan revealed that Dalton is his favorite Bond of them all.
"My favorite Bond actor is Timothy Dalton," Nolan said. "I think he's closest to the character in the book."
Moore stepped down from the 007 role following A View to a Kill (1985), and Dalton was cast as his replacement. Prior to Bond, Dalton was for his roles in Flash Gordon (1980) and the Jane Eyre television series.
Dalton first played 007 in The Living Daylights, starring alongside Maryam d'Abo, Art Malik and Joe Don Baker. The film received critical acclaim, and it grossed $191.2 million worldwide.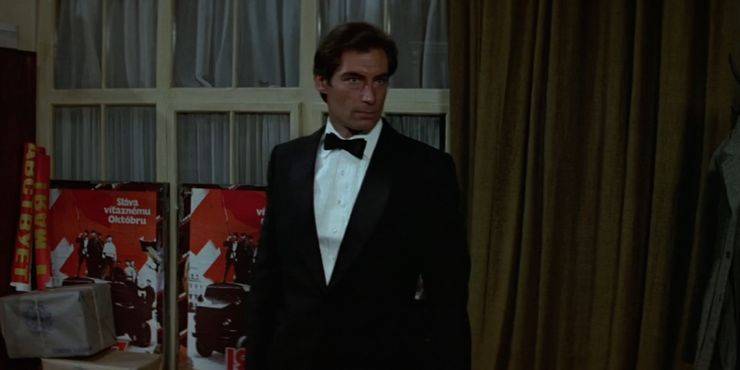 Dalton reprised his 007 role in Licence to Kill (1989) which starred Robert Davi, Carey Lowell and a 21-year-old Benicio del Toro. Again, Dalton and the new Bond film received favorable reviews, grossing $156.1 million worldwide.
Dalton was up for a third Bond film as part of his contract. But he decided to leave the franchise prior to the start of production for GoldenEye (1995), moving on to the role of Rhett Butler in the Scarlett television series.
Pierce Brosnan was chosen as Dalton's replacement. The former would do four Bond films: GoldenEye, Tomorrow Never Dies (1997), The World Is Not Enough (1999) and Die Another Day (2002). Dalton and George Lazenby (On Her Majesty's Secret Service, 1969) are the only 007 actors to have done less than three Bond films.
NEXT: Turns Out Dogs Are Very Good At Sniffing Out COVID-19
Source: Read Full Article