'Friends' Reunion: How Coronavirus Filming Regulations Could Impact the Special
The taping of the Friends reunion special has been delayed indefinitely due to the coronavirus (COVID-19) outbreak. The Friends reunion was originally scheduled to premiere on May 27 with the launch of HBO Max. Going forward, here is how filming regulations regarding the coronavirus could affect the Friends special.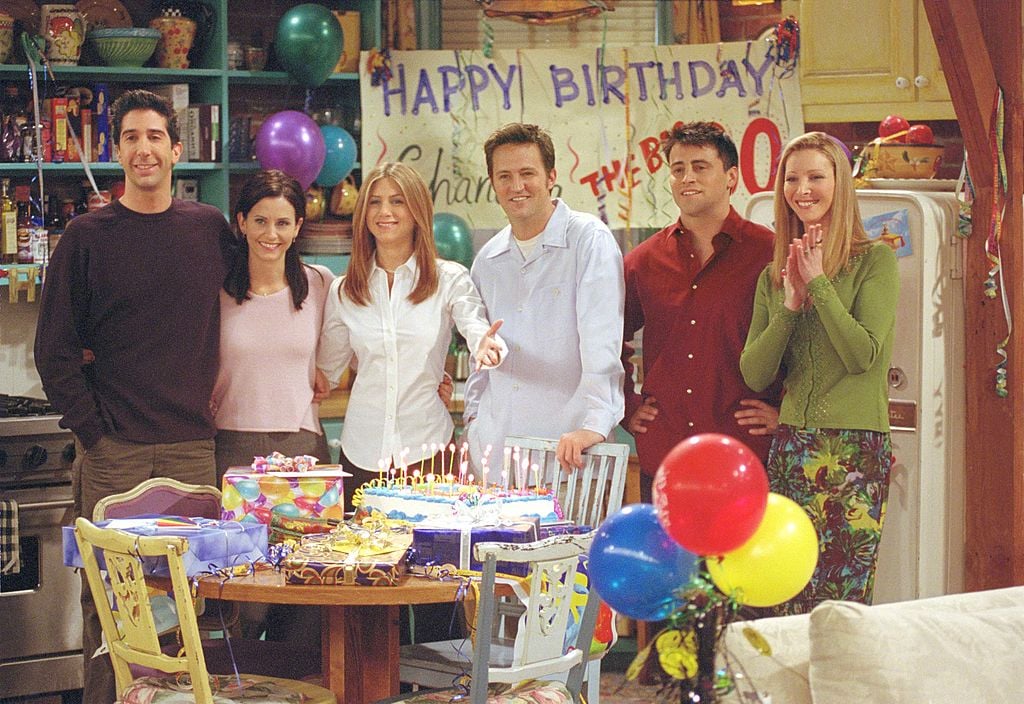 The 'Friends' reunion won't film until there can be a live studio audience
Recently, Variety interviewed Bob Greenblatt, the WarnerMedia Entertainment and Direct-to-Consumer chairman about the special. Greenblatt told the publication the special won't film until a live studio audience is allowed to attend the filming.
"At first we thought, shows will be delayed for a month or two at the most, and now it seems like it's going to be far longer than that. We're holding out for being able to get this special done hopefully by the end of the summer, if the stars align and hopefully we can get back into production," Greenblatt told Variety. "We do think there's a value to having a big, raucous live audience to experience these six great friends coming back together and we didn't want to just suddenly do it on a web call with, you know, six squares and people shooting from their kitchens and bedrooms."
Bob Greenblatt thinks the special is worth waiting for
If production of the Friends reunion is delayed much longer, Greenblatt did say it may be inevitable to go "more to a virtual route." However, the executive thinks the reunion special is worth waiting for.
"But at the moment, we're trying to look to the future and get this thing done in a more conventional way, and I think it's worth waiting for," Greenblatt said. "We would have loved to have had it on [HBO Max on] Day One, but at the same time, if we can get it launched in the fall, I think it'll be something that we can have the audience really looking forward to as well."
How the coronavirus could affect production of the 'Friends' reunion
While shows like The Tonight Show Starring Jimmy Fallon have filmed and broadcast virtually, production for other shows has completely halted due to mandated quarantine. While there is no easy way to predict what filming the Friends reunion will be like, one can assume there could be regulations in place once TV and film production is allowed to resume.
While production has not resumed in the U.S., it will resume soon in the U.K. However, social distancing protocols must still be followed.
According to Forbes, the following must be implemented to resume production:
"A number of precautions are set to be involved in the document including having a 'COVID-19 supervisor' on set, crew training before shoots catered specifically for Coronavirus, dedicated rigorous cleaning, regular health screenings, government advised quarantining for incoming overseas talent and social distancing guidelines with specific body positions if the distance cannot be adhered to."
This will apply to both scripted and un-scripted content in the U.K. If the Friends reunion will be filmed with a live studio audience, it's possible similar regulations will need to be implemented to make that possible.
Source: Read Full Article