Jim Bob Duggar Has Had 6 Jobs — And He's Influencing His Kids to Live the Same Way
JimBob Duggar, the patriarch of the Duggar family, hasraised his kids with very strict rules and values. He's the head of the house,and he's reportedly the one who controls the entire family's money, whether thekids are married or unmarried.
Jim Bob did not attend college or master a trade, and though he's developed a successful real estate business, he does plenty of other things to make money as opposed to having one steady, secure job. And he seems to be influencing his kids to live with the same income uncertainty.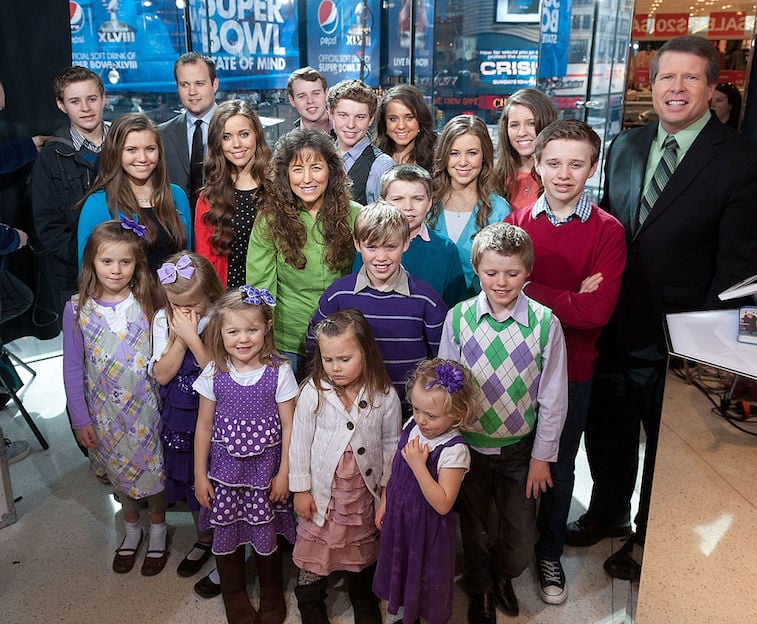 Jim Bob Duggar has earned most of his money through real estate
Duggar was the sole provider for his 19 kids growing up. Heand Michelle Duggar believe that the men should make the money while the womencare for their kids. And most of Jim Bob's income comes from the real estateindustry. He worksin commercial real estate (the buying and selling of commercial buildingsas opposed to homes), and while there is plenty of money to be made, anyone whohas ever gone into the industry knows it's unreliable.
When the economy is great, people are buying and selling. But if the economy takes a dip, so do commercial and home sales. Though it can be an extremely rewarding career, it certainly is not recession-proof and therefore not always a reliable industry. 
Duggar has had several other ventures to provide for his family
Besides real estate, Duggar has pulled in money from several other avenues — he doesn't have one solid, secure income for the family. He's been paid for speaking engagements, writing a book, and screenwriting, as well as dabbling in politics, and, of course, getting paid to film Counting On. Though Duggar has found success in most of his endeavors, not everyone is so lucky.
The Duggar kids don't have much professional training 
It's important to note that there is nothing wrong withopting not to attend college. There are plenty of other careers that someonecan become professionally trained in without obtaining a four-year collegedegree. Electricians, plumbers, and people of other trades might have a steadyincome and plenty of professional skill without obtaining a college degree.Real estate is another good example of developing a professional skill withouta degree.
The thing is, from what we know about the family, Jim Bob doesn't allow his kids to obtain four-year degrees. He carves their paths for them, and they must follow. Instead, the kids find other ways to make money without furthering their education. It's one thing if they choose not to do so — it's another if they're never given the opportunity.
Jim Bob doesn't allow his daughters to work
The Duggar women also are not pushed to attend college. Inthe family, it's the woman's job to care for the kids. These days, many of theDuggar women have tried to create anincome for themselves through Instagram. Though Instagram ads can certainlybe lucrative (most of the women have close to or above one million followers),using social media as a source of income isn't always reliable. WithoutInstagram ads, the women don't have any funds of their own, which isn't exactlythe best example for parents to set for their kids.
Source: Read Full Article