Kate Chastain, Porsha Williams, Hannah Berner, and Gizelle Bryant Spill the Tea on Late Night Bravo Talk Show
Bravo heats up after Watch What Happens Live with Andy Cohen as the network's new late-night talk show, Chat Room premieres on Sunday, September 27, at 10:30 pm ET/PT.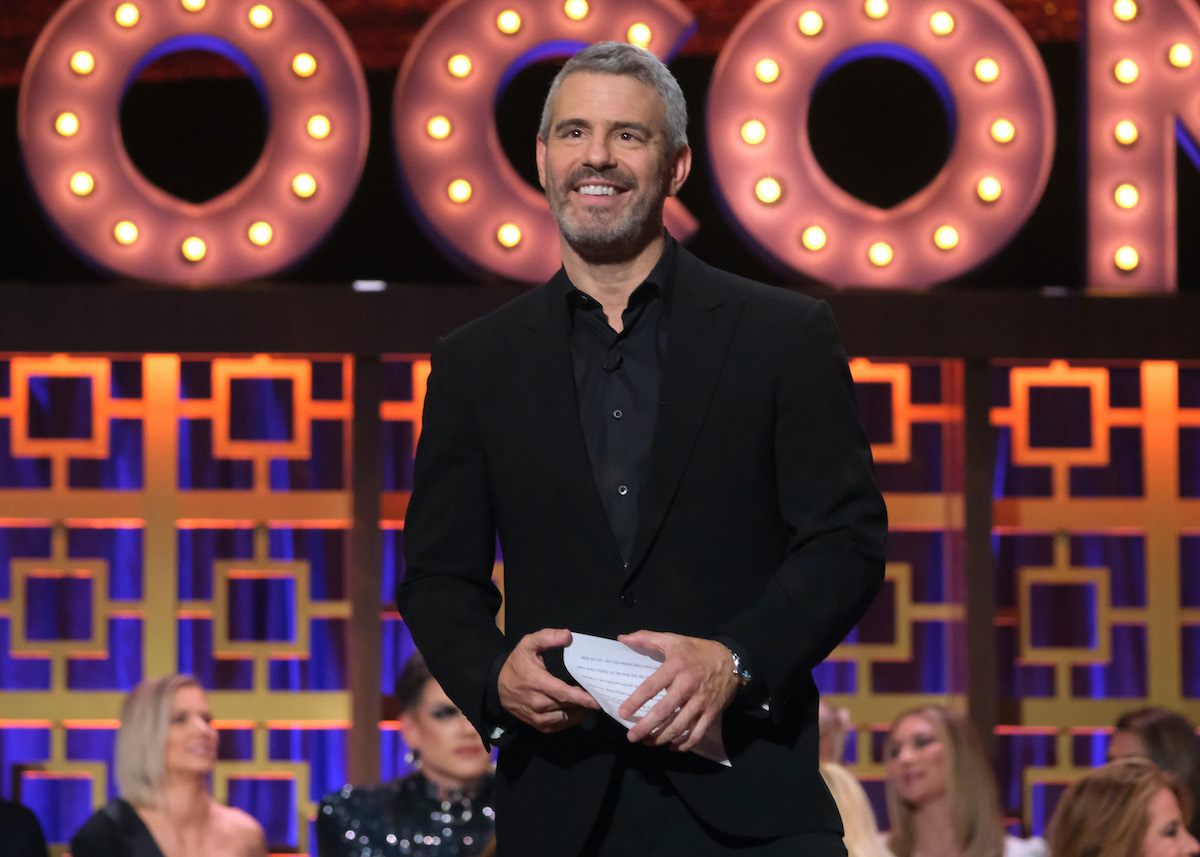 The show will dive into both Bravo and pop culture topics and the network tapped some of the sharpest Bravolebs to lead the discussion.
"The six-episode event series will air Sundays and Mondays beginning September 27 through October 12," Bravo shared with Showbiz Cheat Sheet. "Bringing unique perspectives and tons of humor to the table, the hosts will unapologetically share their stance and experiences. Taped remotely from each panelist's home, viewers will get a front-row seat to the lives of these Bravolebrities who are ready to speak their truths and spill the tea."
Andy Cohen produced 'Chat Room'
Show hosts include Hannah Berner from Summer House, Gizelle Bryant from The Real Housewives of Potomac, Kate Chastain from Below Deck, and Porsha Williams from The Real Housewives of Atlanta. 
"I am thrilled for these Bravo ladies who already have such big personalities on our network to come together (virtually) for the ultimate group chat," Andy Cohen, who is also the executive producer of the show said. "Their quick wit and powerful observations will provide a much-needed voice in today's pop-culture landscape delivered in a way that only Bravo can." 
Bravo previously featured The People's Couch, which was a highly successful nighttime talk show in the past."The hour-long unscripted series delivers the buzziest water-cooler moments of the television season by showcasing avid TV watchers in their homes, as they laugh, cry, talk, gasp, and scream at their TVs," according to Bravo. "Each diverse group of viewers will bring their hilarious, unique commentary about TV's hottest moments to the small screen."
These hosts are designed to dish
Williams and Chastain both serve as executive producers of the show and promise to bring their "A" game. Chastain broke the news about the show on her Instagram story. "Big news," she wrote.  She also teased the show earlier in the day. "Getting ready to celebrate some big news later today," she shared on Twitter and Instagram. "Can't wait to tell you it's name!"
Berner simply shared, "It's all happening," on Twitter. Bryant told fans to get ready for fun on Bravo's Instagram announcement. "I'm SO EXCITED to finally be able to share! 🎉 I'm co-hosting @BravoTV's newest late night talk show, Bravo's Chat Room, with @beingbernz, @Kate_Chastain, and @Porsha4real! Tune in Sundays and Mondays at 10:30pm starting September 27th!" Bryant shared on her Instagram. Someone asked if she was ready. She replied, "Nope."
Williams was thrilled to be involved with the new show. "Blessing raining Down," she shared on Instagram. "It's Official!!! Porsha has entered the chat!!! I am so excited and proud to announce this project to you all: Bravo's Chat Room! I will be hosting along side my co-hosts Hannah Berner, Gizelle Bryant, Kate Chastain!" Adding, "I will also be EXECUTIVE PRODUCING this show, which makes me so happy to announce!! What an amazing blessing!"
Source: Read Full Article