'LPBW': Jeremy and Audrey Roloff's Home Is Worth Over Half a Million Dollars
While Matt and Amy Roloff are the ones who mainly carry the storylines on Little People, Big World, fans are still intrigued by Jeremy and Audrey Roloff. Jeremy and Audrey left the show, as they wanted to pursue their own businesses and take care of their growing family off the air. But they still keep their fans informed via social media. And it looks like their home is more put-together than ever.
Jeremy and Audrey reportedly bought their place back in 2017. Now, it's worth more than they originally purchased and over a half a million dollars. Here's what we know about the couple's place located in Bend, Oregon.
Jeremy and Audrey Roloff have quite a history with moving
While LPBW primarily films in Oregon, as that's where most of the Roloffs are located, Jeremy and Audrey gave Los Angeles a try first. While they thought it'd be good for their careers at the start of their marriage, they quickly learned they weren't exactly big-city people — and they moved back to Oregon.
"We decided it was time to leave the city," Audrey told TLC. "So we headed to a cabin in the woods on Big Bear Lake, and spent a weekend in silence and solitude praying and fasting about the decision that lay ahead of us."
The couple found a place in Rock Creek, Oregon, back in 2017. The 2,700 square foot home involved a bidding war to buy, but Audrey and Jeremy won and purchased the place for $465,000. They also moved while Audrey was very pregnant with their daughter, Ember, which certainly added to the challenge.
It's now worth over $500,000
The house needed a ton of work when Jeremy and Audrey finally settled in. The place is two stories, four bedrooms, and 2.5 bathrooms, according to Daily Mail Online, and the couple had plenty of renovations they wanted to finish up over the years. Now, it looks like they've finished plenty of their home projects.
According to The Sun, the home boasts tiled kitchen walls, white countertops and cabinets, and wooden shelving units. There's also hardwood flooring throughout, and Jeremy does plenty of projects of his own in the attached garage. As for the yard outside, that's also quite big, as the home's lot spans nearly 7,000 square feet.
It looks like all of Jeremy and Audrey's hard work has paid off, too. The publication also notes their home is now worth $525,000, which is quite a lot more than it was originally.
There's a chance they might take over Roloff Farms, too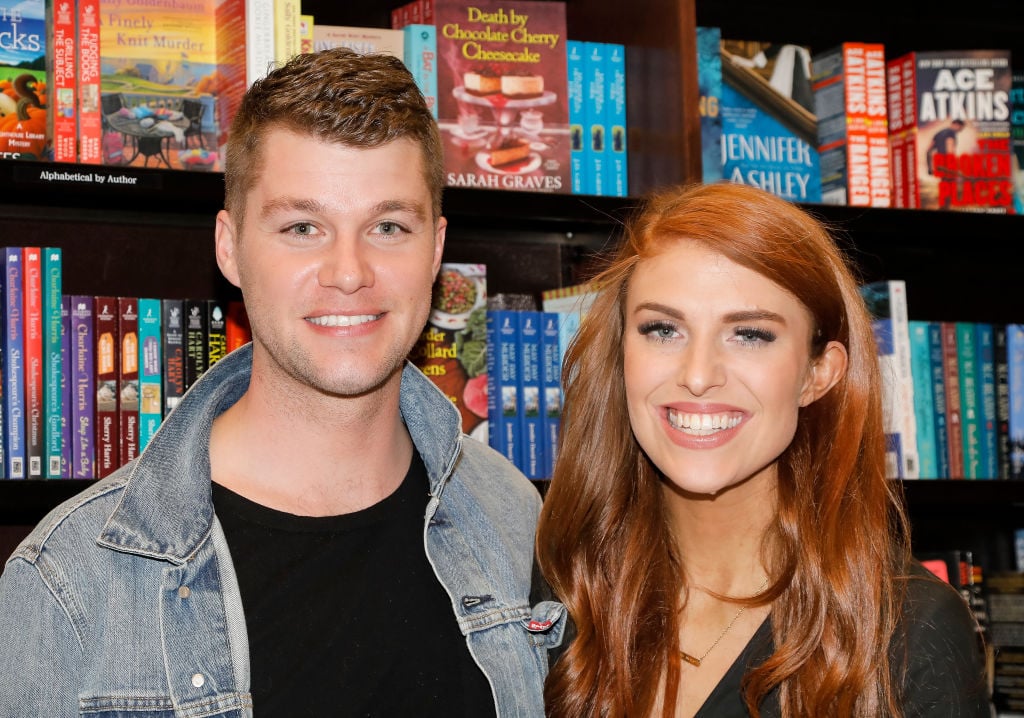 RELATED: 'LPBW': Matt Roloff Said Roloff Farms Is 'Under Control' As He Builds a Cabin and Hires New Employees
So, what's next for Jeremy and Audrey? It looks like the couple might branch out and consider extending their business to Roloff Farms. Those who've been keeping up with the show know Amy moved off the farm property and sold her half to Matt. And Matt's talked a lot about wanting to move off the farm completely and potentially sell it.
Now, fans are hoping Jeremy and Audrey will take over and keep Roloff Farms in the family. When a fan first asked why Jeremy doesn't purchase Roloff Farms now, he stated it was "very expensive." But not long after the first inquiry, another fan commented a similar question to an Instagram post.
"Is the family farm not an option? I always assumed you and Zach would take over from your parents" the follower asked.
To that, Jeremy said, "it totally is an option!"
It looks like this scenario would be preferable for Matt as well. "The ultimate scenario for me is that the twins would take over the farm and work together," he told his followers via Instagram Live, "but nobody likes to run that pumpkin patch like I do."
We'll have to wait and see what's next for Jeremy and Audrey!
Check out Showbiz Cheat Sheet on Facebook!
Source: Read Full Article