'LPBW': Matt Roloff's Girlfriend, Caryn Chandler, Said She Would Absolutely Go to Amy Roloff's Wedding
We're currently keeping up with Season 20 of Little People, Big World, and a lot is going down in both Matt and Amy Roloff's personal lives. The two TLC stars started the show happily married, but they chose to go their separate ways years ago. Now, while Amy is working on moving off of Roloff Farms on the show, she has more exciting news to share. And that's that she's engaged to Chris Marek.
Amy's busily planning her wedding now, and she's dished on some wedding details on Facebook Live in the past. Matt and his girlfriend, Caryn Chandler, have also talked about Amy's upcoming nuptials. And Chandler just said that she would attend Amy's wedding if she was invited.
Amy Roloff and Chris Marek are engaged
Wedding bells will be ringing for Amy in the future. Back in September 2019, Amy told her Instagram followers that Marek got down on one knee and presented her with a ring — and, of course, she happily said yes.
"And to my wonderful happy surprise he proposed and asked me to marry him! I couldn't believe it!" Amy wrote on Instagram. "I cried, he had tears and of course I said YES! I'm engaged and couldn't be happier. I love this man so much."
Since the engagement, she's kept her fans updated on her plans. "I'm much more of a traditional person … I want the wedding and the reception," Amy told her followers via Facebook Live in March 2020. "I would like to share that experience with [Chris]." And she also explained that she wants Marek's family there, as he's never been married before and his family is excited to watch him walk down the aisle for the first time.
Matt Roloff and Caryn Chandler are starting to think about marriage as well
Now that Amy's engaged, Matt and his girlfriend are starting to think about their future together as well. Matt's known Chandler for over a decade, as she was a manager on Roloff Farms before the romance. While their relationship is shrouded in controversy thanks to Amy's claims in her memoir, they've stuck together through the tough times. And many fans have asked them when they plan on tying the knot.
"We don't want to step on Amy and Chris's excitement — But you never know what might happen next!" Matt told an Instagram follower regarding a future engagement. "For now @carynchandler1 and I are living a very happy and our very best life together… enjoying our kids and my grandkids. A wonderful season of life!"
Chandler and Matt spoke to Us Weekly on April 20 about their relationship, too. "We do. We don't have any opposition to it, but it's just so happy and comfortable and wonderful the way it is," Matt told the interviewer about a potential engagement. "I don't think we feel any pressure for that. And right now, we're happy to watch Amy and Chris going through that process."
Chandler said she would go to Amy's wedding if invited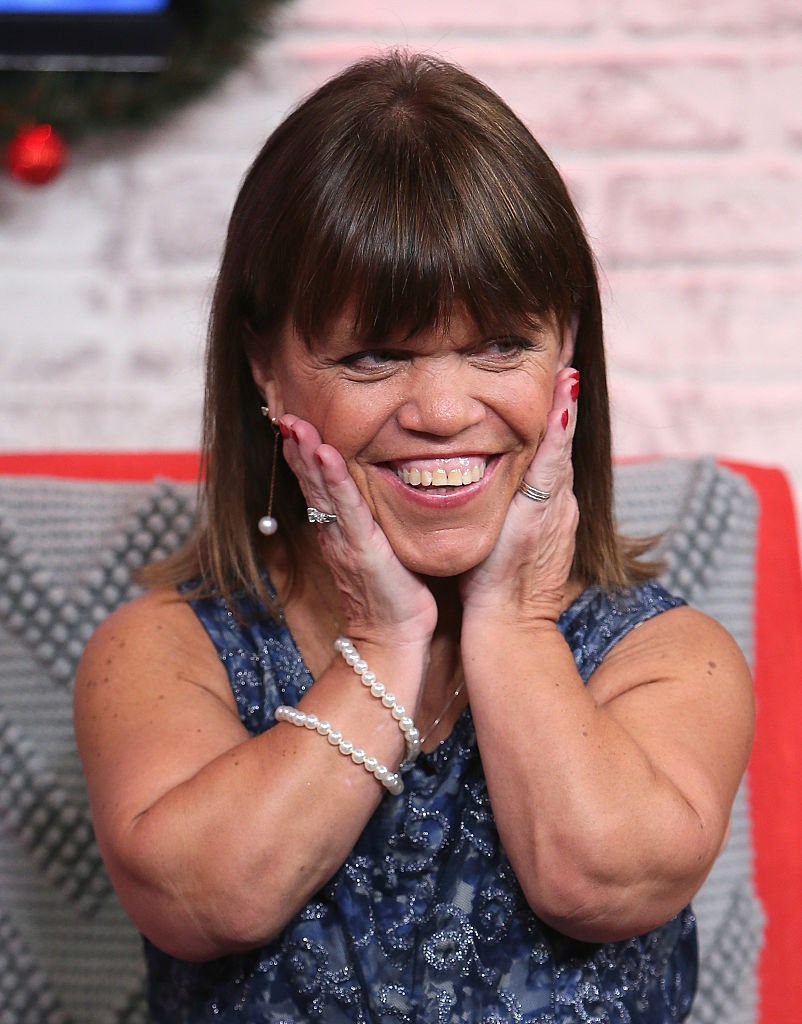 Matt and Chandler spoke a bit more about Amy's wedding to Us Weekly. Matt stated he wished Amy and Marek's wedding date wasn't so far in the future, as he and Chandler want to get engaged and have a ceremony quickly after. And he also added that he's "very happy" for Amy, as he thinks Marek is a great guy.
So, would Matt and Chandler attend their wedding if invited? The interviewer let the couple know that Amy and Marek intend on extending an invitation.
"Yes, I think we would at this point," Chandler noted.
"We would?" Matt asked Chandler, unsure.
"I think we would," Chandler added. "You know, time heals, and so everything is moving in a good trajectory right now. There's no hard feelings, everybody's working hard. We all love their grandchildren, and we're together sometimes, and we make it pleasant, and I'm super, super happy for them. I think that this is something Amy wanted, and I'm glad for her."
"I think we'll probably get the invite," Matt added. "And if we do, we'll be sure to go and not cause any drama."
It's nice to see everyone in the family getting along. Tune in on Tuesdays for new episodes of LPBW!
Check out Showbiz Cheat Sheet on Facebook!
Source: Read Full Article