'Million Dollar Listing New York': Why Did Fredrik Eklund Once Call the Show 'Going to Bed With the Devil?'
Fredrik Eklund compared Million Dollar Listing New York to "going to bed with the devil" after some bad behavior during season 2.
Eklund made some shady moves on deals with both Ryan Serhant and Luis D. Ortiz. He was deceptive when it came to units that were available for Serhant's client. And Eklund made it seem like he was trying to mentor Ortiz but it ended up blowing up in his face. While Eklund has evolved since season 2 and he has resolved his differences with Serhant and Ortiz he shared that the show (aka the devil) made him do it.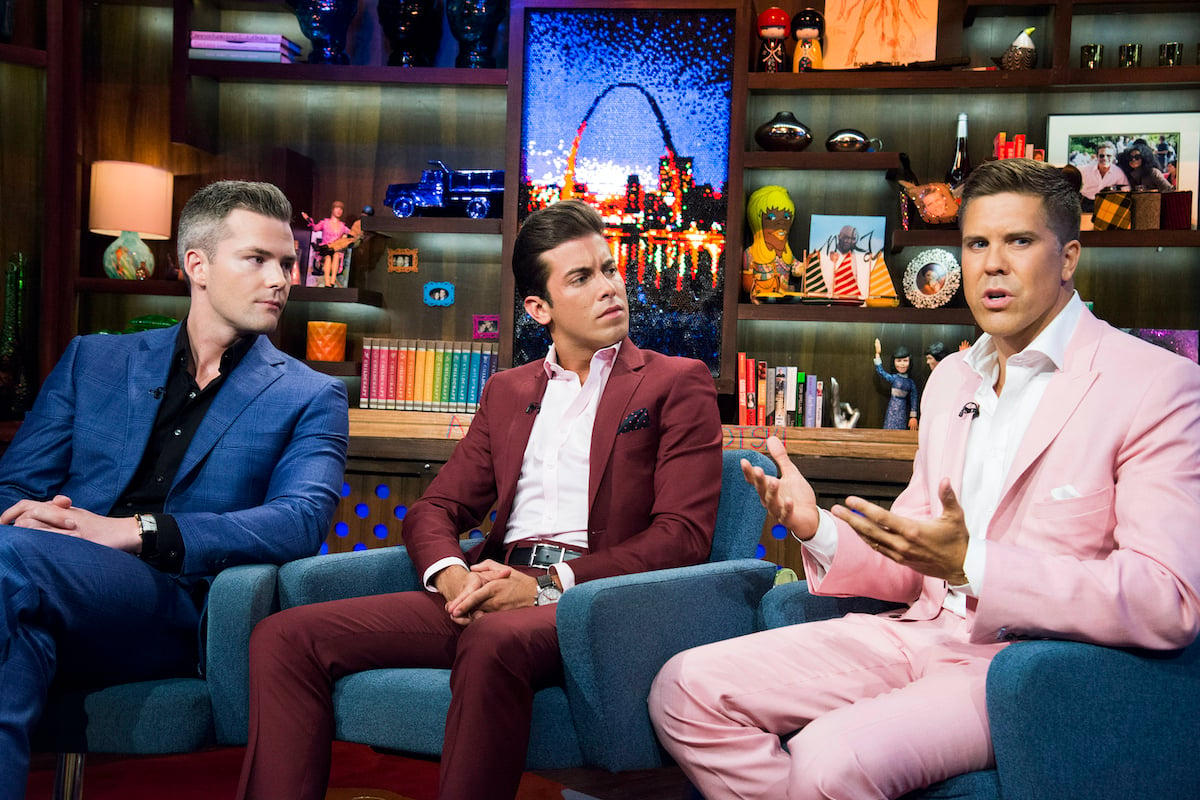 'Million Dollar Listing' is like 'going to bed with the devil'
Eklund blogged about the moment with Ortiz. While he owned his behavior and apologized, he also believed his newfound fame may have gone to his head.
"Before you judge me, or Luis for that matter, I want to try to explain something important about filming a reality show," he wrote. "It is like going to bed with the devil. Why? Because you get fame, your business explodes and it is fun, but you also get to see down deep into your own ugliness. A reality show is like a mirror of who you are, and it is not always easy to watch yourself."
Eklund also did not like what he saw during the fight with Ortiz. "I hate myself for throwing that green tea over Luis," he admitted. "It doesn't matter that he didn't listen to my advice, nor that he went against it, that I sold the apartment at full ask and all cash despite his low ball offer and smoky flapper party (which I paid for in the end)."
"It doesn't matter that he was swearing and was aggressive to me on the roof top," he added. "I shouldn't have thrown the green tea over him. Period. I am twice his size, probably twice his age, and have sold a million more apartments than him. It was wrong of me and there is no excuse."
Fredrik Eklund admitted he came off as arrogant
Eklund also addressed his approach to Serhant on the condo deal. Eklund withheld less expensive units, forcing Serhant's client to pay more for a unit. Serhant's client was furious when he found out he overpaid.
Eklund explained his position in another blog and admitted he was being a little arrogant when it came to the deal.  "I do want to admit that I come off arrogant in this episode," Eklund wrote. "It is not my intention to push Ryan's buttons as much as it seems. I was having a bit of fun, yes, even a bit more than Ryan deserves."
"But remember all the things he has done to me: jumping in my pool, refusing to apologize when I came to his office, calling me all sort of names through his interviews et cetera?" he added recounting when Serhant jumped into the pool at Eklund's open house. "I guess we deserve one another, but the true difference between us is that I keep it professional. I have never ever called him a name or said anything mean."
Eklund and Serhant return when Million Dollar Listing New York Season 9 premieres on May 6 at 9/8c on Bravo.
Source: Read Full Article