Netflix's First-Ever Horror Movie 'Written Entirely By Bots' Roasts Horror Tropes
Think you've seen it all? Netflix doesn't. The streamer just released the first-ever horror movie 'written' entirely by 'bots.' Here's how the streaming giant did the seemingly impossible with a comedic sendup. Moreover, learn how you can watch the short film.
The movie is called 'Mr. Puzzles Wants You To Be Less Alive'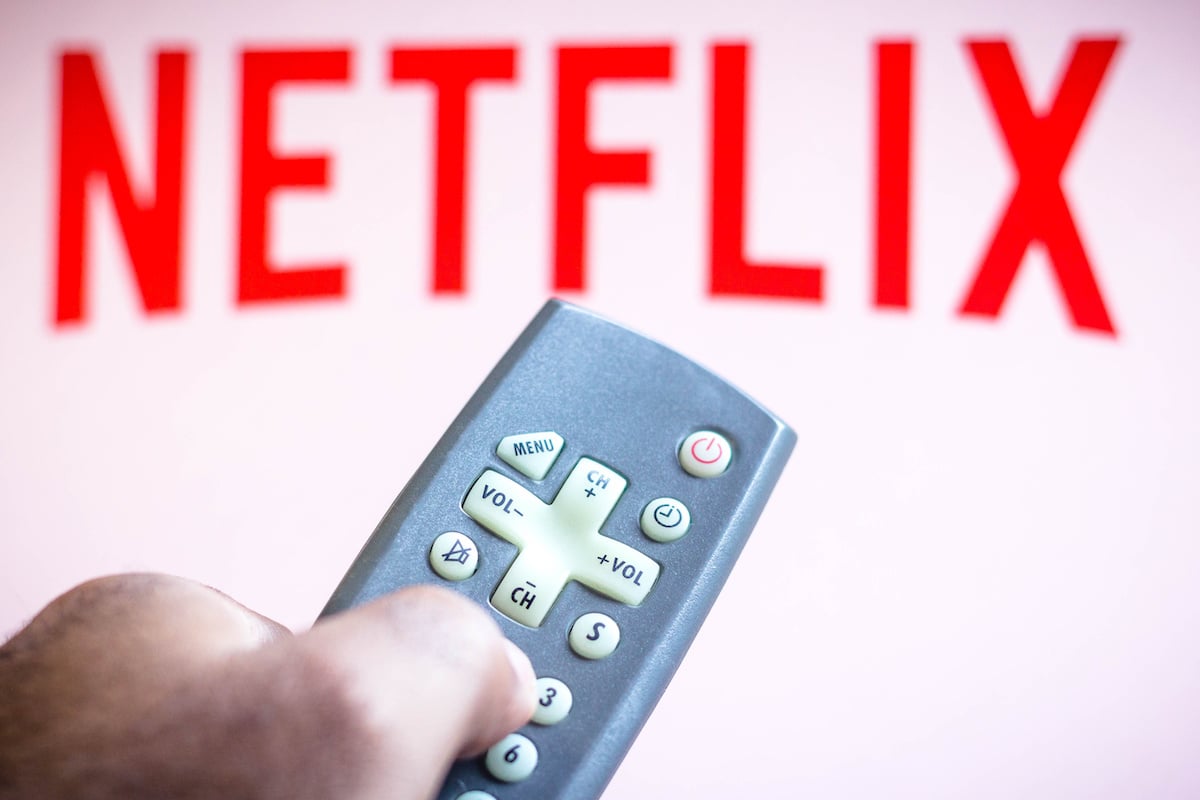 Mr. Puzzles Wants You To Be Less Alive is the result of a comedic effort by a professional comedian, in partnership with Netflix. Posted to their YouTube comedy hub, Netflix Is A Joke on October 6, 2021, the 4 minutes, 22-second video is…odd.
But it's also a hilarious sendup of horror movies. Moreover, it's not the first of its kind. "We worked with Keaton Patti to make a bot watch over 400,000 hours of horror movies and then write its own horror movie," states the short horror movie's caption. "This is what it came up with."
Netflix Is A Joke also released The First Standup Comedy Special Written Entirely By Bots; The First Stoner Movie Written Entirely By Bots, and The First Romantic Comedy Written Entirely By Bots over the past 7 months. Additionally, writer Keaton Patty created The First Holiday Movie Written Entirely By Bots in December of 2020.
Simple as that…right?
While the 'horror movie' might not actually be written by bots, the task was nonetheless difficult. Keaton Patti is a writer and comedian. He's best know for his work on Jimmy Kimmel Live! But he's also contributed as a writer for The New Yorker, The Onion, Comedy Central, Funny or Die, and Marvel.
To sum up, not just anybody can write a movie…written by bots.
The short Netflix film roasts horror movie tropes
Per Yahoo! the short horror movie touches playfully on the genre's notorious tropes. Main animated character "Jennifer" asks in a monotone voice: "What is occurring? Where am I? I should be at sexy summer camp."
The plot has Mr. Puzzles, jealous of the puzzle he never had, chasing after, ahem — puzzles. Additionally, of course, he wants revenge. Mr. Puzzles spirits away Jennifer, and horror movie wackiness ensues.
Eagle-eyed horror fans will spot sendups and references to the Friday the 13th slasher franchise, The Texas Chainsaw Massacre franchise, The Grudge, and I Know What You Did Last Summer, among others.
"A puppet with a mask made in Texas or hell rides a mean unicycle with three wheels," the hilarious narration reads.
Later in the script, dangling from the rafters, Jennifer pleads for her life, "I don't know houses. I am a virgin. My dad will pay you to not kill me. My mom might not."
"That is wrong house," responds the merciless Mr. Puzzles. "Consequences." He then stabs the "consequences" button with a dagger.
If it all sounds a bit nonsensical, that's because it is. Writer Keaton Patti has virtually made a side business of his "written entirely by bots" videos.
Netflix currently is currently streaming several new horror movies
October might be the right time for horror movie sendups, but Netflix knows it's also the best time for actual horror movies.
The streamer released teen slasher flick There's Someone Inside Your House October 8. Later in the month, they'll also release Nobody Sleeps in the Woods Tonight Part 2 (October 27). Additionally, psychological horror flick Hypnotic (also October 27) will be released this month, as will vampire horror movie Night Teeth (October 20).
To sum up, whether you're looking for a horror spoof or a true horror scare, Netflix has you covered.
Source: Read Full Article