'RHONY' Season 12 Reunion Will Feature Explosive Clashes Between Dorinda Medley, Ramona Singer, and Tinsley Mortimer
The Real Housewives of New York City season 12 reunion will be the first in-person reunion since the pandemic struck in March. And while the reunion will be "socially distanced" it doesn't mean it is short on explosive fights.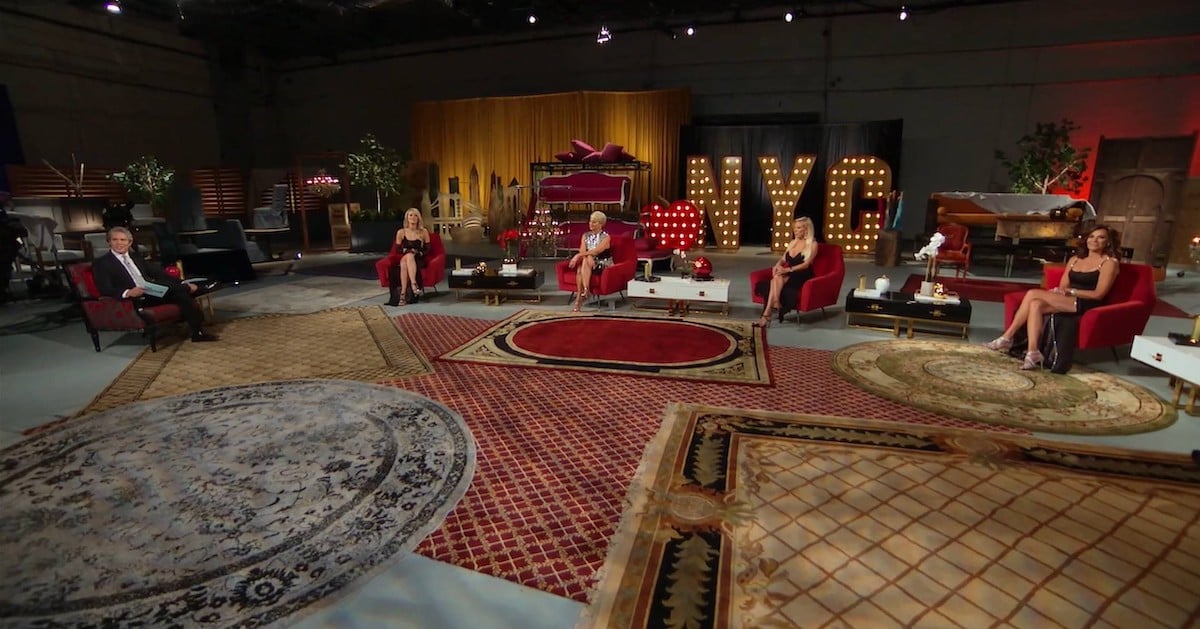 Bravo teased a three-part reunion, beginning on Thursday, September 10 at 9 p.m. EST. Departed cast member, Tinsley Mortimer will join Luann de Lesseps, Leah McSweeney, Dorinda Medley, Sonja Morgan and Ramona Singer. Mortimer moved to Chicago mid-season after boyfriend Scott Kluth proposed to her.
But she returns and faces off with Medley as the two cast members have unfinished business. Mortimer isn't the only one in Medley's line of fire. Medley and Singer have also argued consistently throughout the season and Bravo reports that the room gets heated.
Tinsley Mortimer is in the hot seat on the first night
Mortimer appears with the entire cast on the first night and offers an update on her relationship with Kluth. "A very glowing Tinsley updates the ladies on her relationship with Scott and life in Chicago, but things quickly heat up when Dorinda calls her out for not being transparent with the group and finishing the season early," according to Bravo.
McSweeney who is a newcomer to the series, shares her insights, including highs and lows this season. Plus the group addresses "one of the ladies' behavior during quarantine."
Singer fled New York City when the pandemic struck. She traveled to Florida and spent months in Boca Raton until the infection rates spiked in Florida but dropped in New York. McSweeney was frustrated with Singer's behavior. Meanwhile, former cast member Jill Zarin shared an Instagram video, dishing that Singer partied at a secret bar in Florida.
Ramona Singer and Dorinda Medley duke it out
The remaining two nights feature cast trips, cabaret, and clashes. The second part of the reunion airs on Thursday, September 17 at 9 p.m. The final night is on Thursday, September 24 at 9 p.m.
De Lesseps discusses returning to the stage and possible upcoming cabaret dates. She also has a "Lu and improved" look. Singer and McSweeney face-off as Singer calls out McSweeney for her behavior at her birthday party. Singer insists McSweeney was being inappropriate at her party. She even asked producers to shut down filming.
Singer turns her attention to Medley during the final night of the reunion. "The drama continues when Dorinda calls out Ramona for not supporting her, but Ramona brings receipts front and center to defend herself," according to Bravo. "Dorinda becomes emotional as she defends herself against accusations that she has an issue with controlling her anger."
The reunion airs after Medley announced she would no longer be on the show. She was reportedly "blindsided" by the news that she was released from the show, according to Page Six. A source told Page Six Medley was fired for her aggressive behavior when she was drunk. No further casting changes have been announced since Medley shared she was leaving the series.
Source: Read Full Article