'Riverdale:' What Did Cole Sprouse Go to College For?
Cole Sprouse is, pretty much, the real-life version of Jughead Jones. In case you haven't noticed, he's weird. He's a weirdo and his major at college totally fits that personality. Where did this actor go to school? What did he study while he was there? Here's what we know about Cole Sprouse and his studies pre-Riverdale.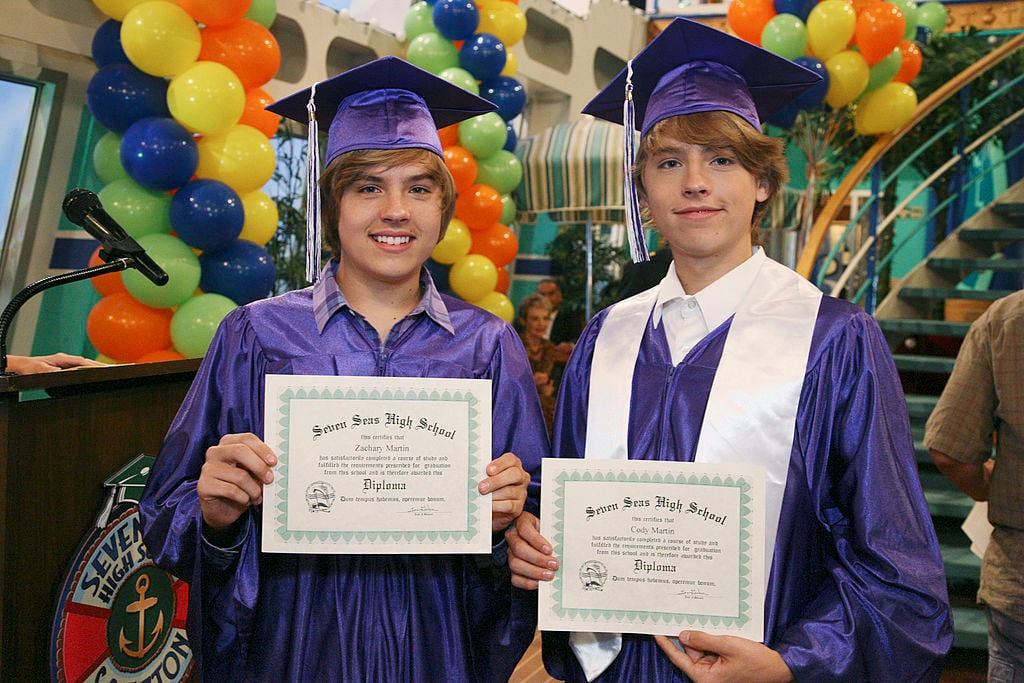 Cole Sprouse was an actor on Disney Channel's 'The Suite Life of Zack and Cody'
These two were always up to no good on the Disney Channel original series, The Suite Life of Zack and Cody. Twins Dylan and Cole Sprouse starred as the title characters, acting in this series and its spinoff for about 10 years total. They also appeared in The Suite Life Movie, and in a few Disney Channel specials featuring other actors of the series.
Since their time with Disney Channel and The Suite Life on Deck, these boys branched out to work on different acting projects. They did, however, attend the same college and graduate during the same year. 
Cole Sprouse and his brother, Dylan Sprouse went to NYU for college
After working with Disney for a few years, these boys decided to take a step back from the silver screen. From 2011 through 2015, Cole Sprouse attended the New York University Gallatin School of Individualized Study in Manhattan, as did his brother, Dylan. (Prior to attending NYU, though, the Sprouse twins went to high school at Laurel Springs School.)
Surprisingly, neither of the Sprouse twins studied acting at the prestigious Tisch School of Performing Arts. Cole Sprouse actually majored in archaeology. Dylan Sprouse majored in video game design.
"Originally we were [thinking of going separate.] We really wanted to get out of LA and we wanted to study in [the] city," Cole Sprouse said during an interview with Teen Vogue. "We chose NYU because their arts program was great and they're a prestigious institution, but really because you're in a city. You're involved in a completely different way of life. You didn't feel trapped within a campus or in a bubble."
Cole Sprouse often shares his love of photography with fans 
This actor has a few other passion projects going on. One of the most prominent is his love of photography, showcased during one video with Vogue Magazine. In it, Cole Sprouse explored his favorite parts of New York, even making a stop by some ominous tombstones. 
He took pictures along the way, mentioning his love for film cameras and often showcasing that appreciation on his Instagram account. Since graduating, though, both of the Sprouse brothers returned to acting. 
Dylan Sprouse appeared in the thriller Dismissed, while Cole Sprouse enjoys a starring role in the drama series, Riverdale. There, he portrays the always artistically driven Jughead Jones. (The series has since been renewed for a fifth season, presumably featuring the same cast members in the twisted town.)
RELATED: Disney Fans Are Reminiscing Over the 'Disney Channel Games' and Other Throwback Specials
RELATED: How Long Has Disney Channel Been Around?
Source: Read Full Article