'RuPaul's Drag Race' Alumni Trixie Mattel and Jaida Essence Hall are Both from Milwaukee
A country artist and entrepreneur with her own YouTube series and a pageant queen with a sense of humor. Although it's unlikely, these two drag performers have more than one thing in common. Here's what we know about Trixie Mattel and her relationship with RuPaul's Drag Race season 12 contestant, Jaida Essence Hall. 
[This article contains major spoilers from the season 12 finale of RuPaul's Drag Race. Read at your own risk, Squirrel Friends!]
Jaida Essence Hall is the winner of 'RuPaul's Drag Race' season 12
This drag performer truly is the essence of beauty. Since appearing on season 12 of RuPaul's reality competition series, Milwaukee-based female impersonator, Jaida Essence Hall, showcased her charisma, uniqueness, nerve, and talent. 
Jaida Essence Hall slayed the ball challenge with a sudsy look that cleaned up and wiped out the competition. She came back for another win with the "Frock the Vote" challenge, where she coined her "look over there" catchphrase. Eventually, this performer became the winner of the season. However, she wouldn't be the first queen from Milwaukee to snatch the crown.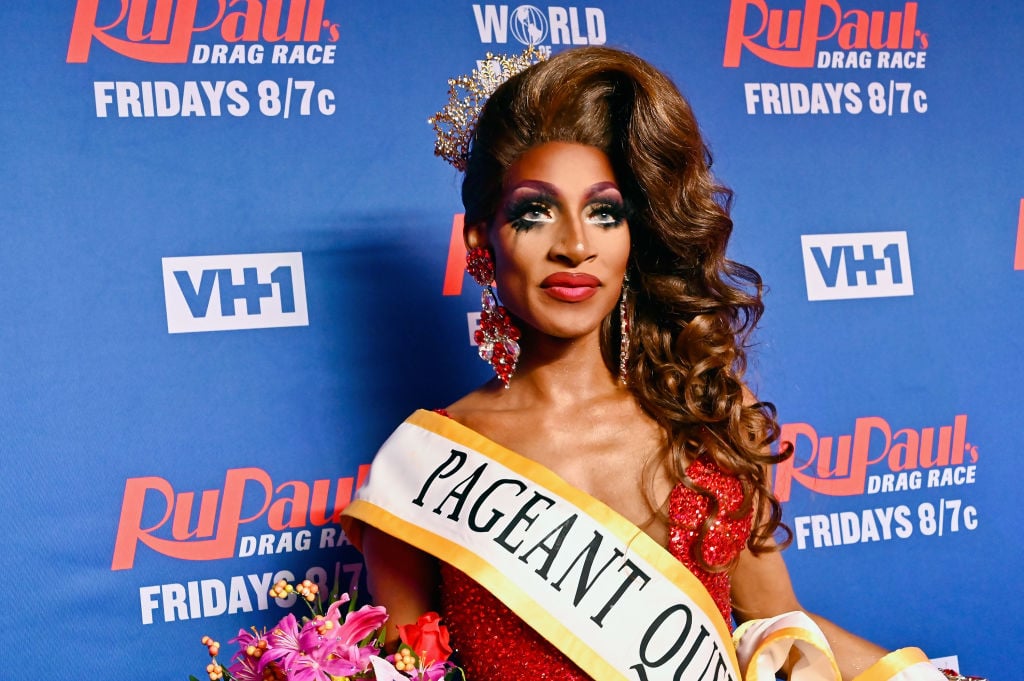 Trixie Mattel and Jaida Essence Hall are both from Milwaukee, Wisconsin 
This diva is multi-talented. After losing season 7 of Drag Race, Trixie Mattel went on to premiere multiple chart-topping country albums, a documentary, a cosmetics company, and a World of Wonder YouTube special. Amidst that success, Trixie Mattel won season 3 of the spinoff series, RuPaul's Drag Race: All-Stars.
It's no surprise to Trixie Mattel fans that this queen loves and supports her Milwaukee sisters. That includes Miss Jaida Essence Hall. Prior to the finale, Trixie Mattel shared the #TeamJaida portrait on her Instagram, captioning it, "it goes without saying, but omg the queen of Milwaukee I hope you win! You have been flawless forever."
Trixie Mattel congratulated Jaida Essence Hall on social media
Although Jaida Essence Hall virtually earned her crown, the drag performer shared her gratitude and excitement on social media. There was even a celebratory car parade, with a video reposted on social media by multiple RuPaul's Drag Race alumni, including legend, icon, and star, Trixie Mattel. 
"There have been so many times in my life when I'd go to school to work my hardest, because that's the American dream: If you work really hard, you'll be successful," Jaida Essence Hall said during an interview with Entertainment Weekly. "My parents didn't have that, and they couldn't give us the things they wanted to, even though they worked as hard as they did."
"It's the idea of, even if I can't give my kids the things that I want, I can at least give them values enough to be successful in the way we hope they can be," she continued. "I'd go to school and work hard, but I still wasn't getting it, and I'd beat myself up over those things. The older I got, I started to learn that if something didn't happen for me, then it wasn't meant to happen for me, because whatever else that's waiting for me on the other side is greater."
RELATED: JetBlue Kicks off Pride Month With 'RuPaul's Drag Race' Alumni Trixie Mattel and Bob the Drag Queen
RELATED: Former 'RuPaul's Drag Race' Contestants, Trixie Mattel and Katya Zamolodchikova Debut their 'UNHhhh' podcast
Source: Read Full Article