Russo Brothers Name Jason Bergsman CEO of Production Company AGBO
AGBO also promoted Angela Otstot to president of creative, Jake Aust to president of physical roduction, and Nicholas Anglewicz to COO
Check out TheWrap's list of dynamic duos that are taking Hollywood by storm.
Joe and Anthony Russo
The Russo brothers exploded onto the scene with "Captain America: The Winter Solider" after toiling in television with shows like "Community." The brothers had back-to-back blockbusters with 2018's "Avengers: Infinity War" and 2019's "Avengers: Endgame."
Getty Images
Matt and Ross Duffer
The Duffer brothers are identical twin brothers best known for writing and directing a number of science fiction and horror films and television shows before hitting critical mass with "Stranger Things" on Netflix. The show returns for a fourth season later this year.
Getty Images
Paul and Chris Weitz
The filmmaking brothers Paul and Chris Weitz broke through with the blockbuster 1999 teen sex comedy "American Pie." Amazon Studios signed a two-year first-look deal with the Weitz brothers production company Depth of Field. 
Getty Images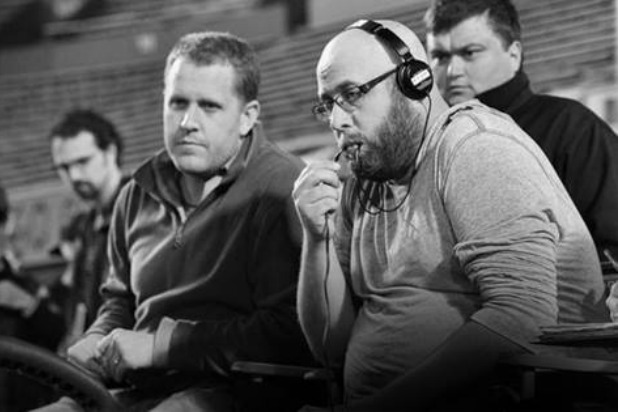 Jon and Andrew Erwin
The Erwin brothers, known for their Christian film resume, have directed four feature films, including "October Baby," "Mom's Night Out" and "Woodlawn." Their 2018 faith-based drama, "I Can Only Imagine," was one of the biggest indie hits of the year, grossing $83 million domestically.
Getty Images
Joel and Ethan Coen
The Coen brothers are American filmmakers whose credits include 1996's "Fargo," 1998's "The Big Lebowski" and 2007's "No Country for Old Men." In addition to exec producing the TV version of "Fargo," the duo released 2018's Oscar-nominated anthology Western "The Ballad of Buster Scruggs."
Getty Images
Greg and Colin Strause
Self-titled as the Brothers Strause, the duo are most known for directing "Aliens vs. Predator: Requiem" and "Skyline." They also founded Hydraulx, a special effects company.
Getty Images
Peter and Bobby Farrelly
The Farrelly brothers are American screenwriters and directors, whose credits include "Dumb and Dumber," "Hall Pass," "Shallow Hal," "There's Something About Mary," "The Three Stooges" and "Dumb and Dumber To." Peter Farrelly recently struck out on his own, winning two Oscars for co-writing and producing 2018's "Green Book."
Wikimedia Commons
Hollywood is full of sibling powerhouses, including Matt and Ross Duffer and the Coen brothers
Check out TheWrap's list of dynamic duos that are taking Hollywood by storm.
Source: Read Full Article