Savannah Guthrie Was Moved By 'How Loved and Missed' Alex Trebek Is by the 'Jeopardy!' Staff: 'This Is a Family'
Today co-anchor Savannah Guthrie's two-week stint as guest-host of Jeopardy! concluded this week. Bringing her enthusiasm for America's favorite answer-and-question quiz show and a healthy respect for, as she put it, "the house that Alex [Trebek] built," the television personality raised money for a cause dear to her heart, The Bowery Mission.
She shared in her final show opener an emotional tribute to Trebek and the dedicated show crew that grieves his loss.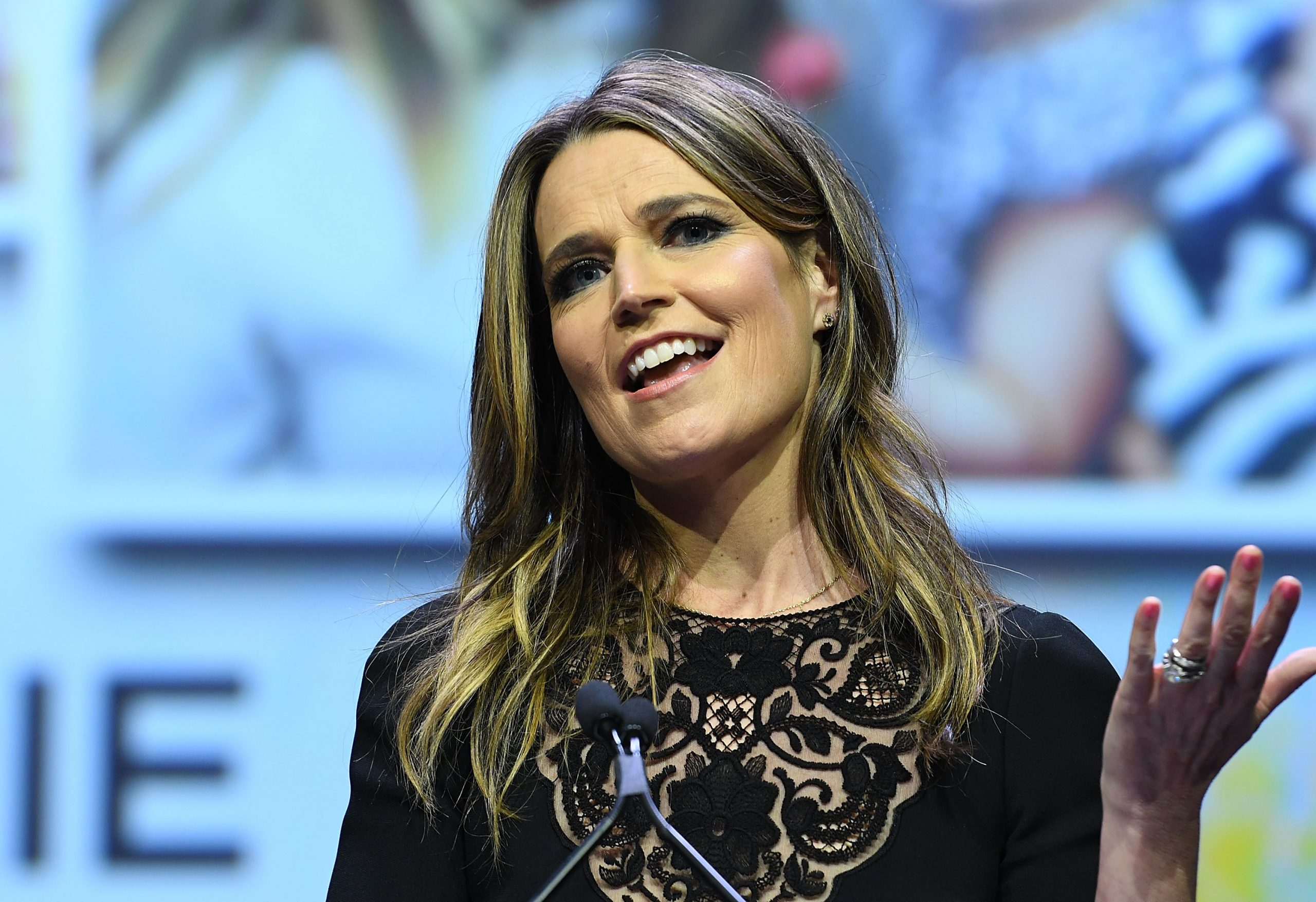 Guthrie watched Alex Trebek's episodes of 'Jeopardy!' to prepare to guest host
Before appearing on the quiz show, the mother of two reported that she put her game face on and watched hours of Trebek manning the program.
"I watched a lot of Jeopardy! to prepare," she told Today viewers. "I watched a lot of Alex's episodes. If you want to learn how to be good at something, you watch a person who is the absolute best. The thing about watching someone host Jeopardy!, when you see Alex Trebek, he made it look easy. Once they gave me the clues, I read them over and over again and made little notes and practiced my pronunciation with mixed results, let's just say."
She reassured Jeopardy! fans in an interview with USA Today that she's not remotely interested in permanently hosting the quiz show.
"I'm fully occupied with my full-time job, and I'm so happy at the Today show, and I would never leave," she said. "And I don't know how it would even be possible to do both. What was fun about this was it was a lark, it was a one-time opportunity, and I don't think there's any question of me ever doing it permanently. So for me, it was pure fun, no pressure."
The 'Today' co-host said she could see 'how loved' Trebek is
Calling her time on the game show "an honor," Guthrie on her final show told the audience and contestants, "Having the chance to be here and work with the people who worked alongside Alex for decades, it is so evident how loved he is, how much he is missed. This is a family. And I am so thankful to be here and to share in that legacy for just a moment."
Of the late game show host's wife Jean, whom Guthrie interviewed recently, she said, "To me, Mrs. Trebek is just pure grace, pure elegance. She's just handled all of this with such strength. She and her kids are wonderful and they're devoted to Alex and his legacy, and they're a real family. They're honest about missing him and trying to go on with their lives and finding a way to be a family without him when he was so integral."
Trebek was honored with a posthumous Daytime Emmy win
Trebek's children this week accepted a posthumous award for their father's Daytime Emmy for Outstanding Game Show host, his eighth win.
"We are so honored to accept this award on behalf of our dad," his son Matt said. "For as long as we can remember, he was always so proud to be a part of Jeopardy!, to work on a show that was based on knowledge, risk, and that challenged people how to think. He loved every bit of it."
Source: Read Full Article