'Survivor': A Former Contestant Could Have a Spot in the Baseball Hall of Fame
Throughout its 20 years on the air, the hit CBS reality show Survivor had had more than just your average person face the elements at secluded locations worldwide. Actors, coaches, television personalities, and athletes have all tried their hand at Survivor throughout the years to varying degrees of success. One of the most memorable instances of this came in the form of Jeff Kent, who played 17 years in Major League Baseball.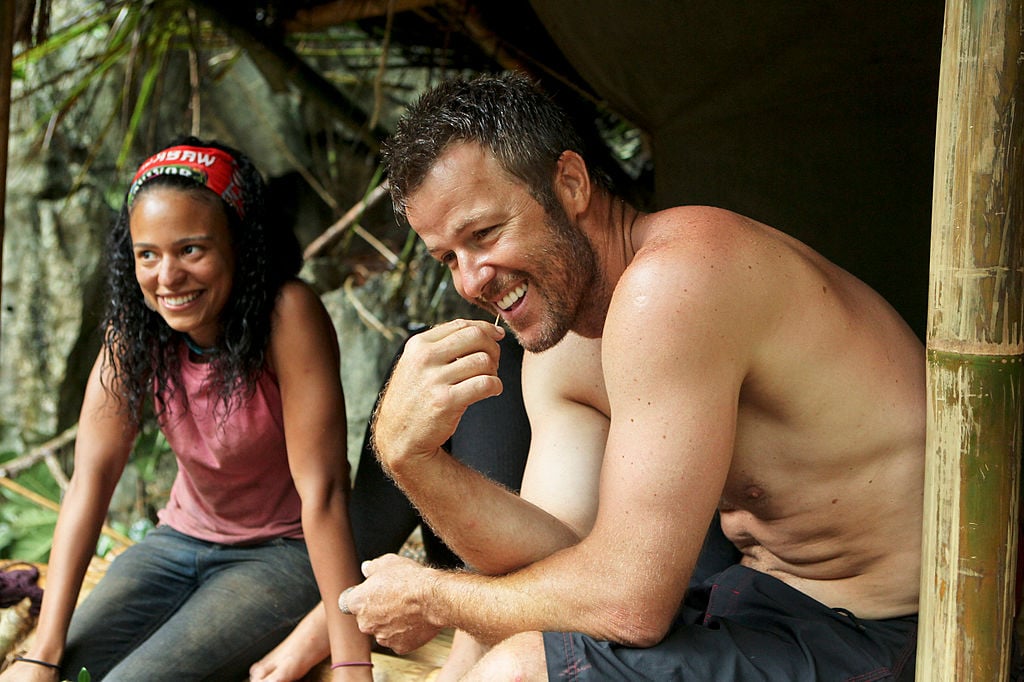 'Survivor'
Survivor premiered in 2000 on CBS. An American remake of a Swedish Expedition Robinson, Survivor, put a diverse group of people on secluded islands across the globe and forced them to outwit, outplay, and outlast their competition.
In the 20 years since the game has developed, go-to strategies that shift from year to year. The brawny player might win one season, but the brain one could win the next.
With every passing season, players can learn from past contestants to declare their strategy. It's a social game with brains and brawn attached. Throughout its history, the show's host, Jeff Probst, has snuffed out the flames of firefighters, actors, and athletes alike.
One of these athletes was Jeff Kent, who appeared just once on the show but tried to become the rare all-star athlete to win on another stage.
Jeff Kent's career
RELATED: Alex Rodriguez Thinks His Half-Brother Victor's Career Is 'Far More Impressive' Than His Own
Kent spent his life traveling around Major League Baseball from 1992 to 2008. An All-Star in his prime, Kent was a utility batter who elevated every team he played with both his batting and his defense on the bases.
Although Kent began his career in Toronto before quickly moving onto the New York Mets and Cleveland, it was 1997 when he had his breakout year.
When Kent went to the San Francisco Giants, they looked for another bat to help provide insurance next to Barry Bonds. While Kent wasn't chasing any record, he was suitable for around 20 to 40 home runs on the year to go with 100 RBIs. Although Kent and Bonds had run-ins behind the scenes, the pair was one of the best offensive duos in baseball.
Kent spent his last years in Houston with the Astros and then with the Los Angeles Dodgers, where he played his final four years. According to Baseball Reference, he retired with 377 home runs, 1,518 RBIs, an MVP award, and five All-Star appearances. In 2012, however, he competed on a different stage.
Jeff Kent on 'Survivor'
Kent wasn't just a burly ex-athlete on Survivor who was getting by on star-power. He didn't let his baseball past be known to anyone who didn't recognize him from his playing days.
He was a highly strategic player, and that might have led to his eventual downfall. Kent played a good game on his Survivor season, but a Tribal council scared the group into voting him out halfway through.
Survivor is a game of luck as much as it is of skill, and the goodwill that a player has gone into Tribal Council can be shattered in an instance. Since appearing on the show, however, Kent has been forced to reckon with a more cutthroat group than anyone he played on Survivor — Baseball Hall of Fame voters
Is Jeff Kent in the Hall of Fame?
RELATED: Mike Trout: How Much Is MLB's Best Player Worth?
Aside from the other accolades, Kent was a career .290 hitter, hit 560 doubles, slugged at .500, and won four silver slugger awards. That's a hall of fame career if he has a World Series ring.
That elusive ring may continue to punish Kent for years to come. He has been on the ballot since 2014, but come up short on the vote every time.
Whether he gets pushed in with his infamous teammate and rival in Bonds or people don't appreciate his balanced approach to the game of baseball, Kent can't catch a break from the Hall of Fame voters. He's survived Major League Baseball and 22 nights on an abandoned island, but the Hall of Fame continues to allude him, and it may do so for many years to come.
Source: Read Full Article