T-Pain Says Winning 'The Masked Singer' Spotlighted His Talent
On September 20, 1985, a baby boy named Faheem Rasheed Najm was born in Tallahassee, Florida, to Shasheem and Aliyah Najm. The young boy would grow up surrounded by hardships in his Tallahassee home.
As he embarked on his rap career, he chose the stage name T-Pain, short for Tallahassee Pain. Since his debut in 2004, T-Pain has experienced a significant amount of ups and downs throughout his nearly two-decade career as a rapper.
While T-Pain has accumulated massive success in the music industry in his own right, his recent win on the first season of The Masked Singer gave him both the confidence and career boost that he needed. Read on to learn more about T-Pain's path to the top and his most recent success on The Masked Singer.  
T-Pain's early years and path to fame
From a very young age, T-Pain used music as an outlet for the struggles he was facing growing up in Tallahassee. When he was 10, he even turned his bedroom into a makeshift music studio that consisted of a keyboard, a beat machine, and a four-track recorder.
Ben Tankard, a gospel producer and friend of the family, saw T-Pain's potential and helped set him up for success.  The road to success wasn't easy, but T-Pain was ready to put in the hard work necessary for success at a very early age.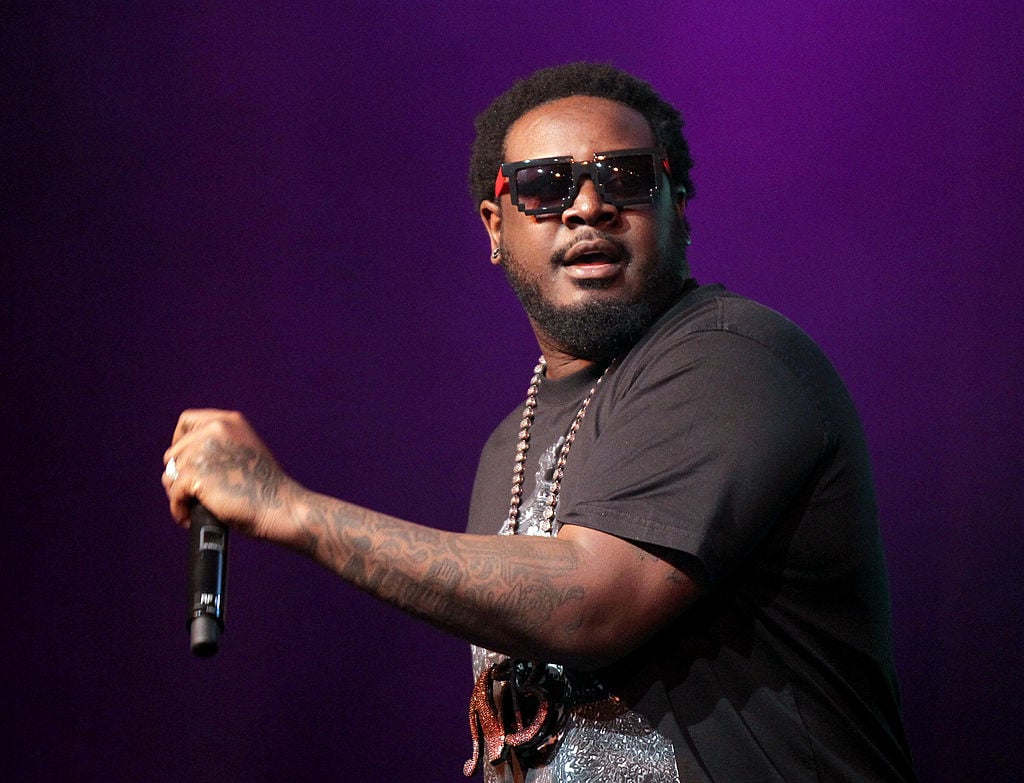 T-Pain's rise to fame kicked off in 2004. To set himself apart from the crowd, T-Pain used auto-tune on his tracks to create a unique sound. T-Pain's approach paid off as his music stood out from nearly everything else on the radio in the early 2000s.
Soon he became one of the biggest names in the hip-hop and R&B scenes with tracks like "I'm Sprung" and "I'm N Luv (Wit a Stripper)." 
Winning 'The Masked Singer'  
T-Pain was definitely a household name in the early 2000s. However, he started to fall to the background of the industry as he progressed farther into his career.
After agreeing to appear on The Masked Singer competition in early 2019, T-Pain once again came to the forefront of the music industry. While T-Pain had no expectations going into the competition, he actually ended up winning the inaugural season of the show. 
The reality singing competition, The Masked Singer, features celebrities singing covers of famous songs while sporting head-to-toe costumes that conceal their true identities. Each week the panelists and the studio audience vote for their favorite performance.
The celebrity singer with the fewest votes takes off their mask and is eliminated from the competition. T-Pain was able to show off his smooth vocals throughout the competition and became the last man standing.  
Winning gave T-Pain a career and self-esteem boost
In a recent YouTube interview, T-Pain discussed his appearance on The Masked Singer, and how winning helped spotlight his true musical talents. T-Pain received hate over the years from critics saying he had no talent and only knew how to do auto-tune. According to T-Pain, winning the show was like throwing up the middle finger to all his past haters.
Ultimately, winning the competition allowed T-Pain to show off the vocal abilities that he has always had. This win finally brought T-Pain the recognition that he deserved and gave him a little confidence boost as well.
While receiving hate is never fun, it also never stopped T-Pain from living out his dream. He has continually put out singles and helped other artists produce their music as well. T-Pain's latest single is "Get Up." With his fortitude and raw talent, there are sure to be many more T-Pain hits in the future. 
Source: Read Full Article