'Teen Mom 2': Kailyn Lowry Says This Pregnancy Has Been Her Toughest 'Emotionally'
Teen Mom 2 star Kailyn Lowry is currently pregnant with her fourth child. She's had a difficult on-and-off relationship with the baby's father, Chris Lopez, for the past five years or so. She's also pregnant in the middle of a pandemic.
Lowry has always been open with her fans about what's going on in her life, as many reality TV personalities are. She took to Instagram on May 7 to give her following an update on her pregnancy. As of now, she hasn't decided on a name for the baby.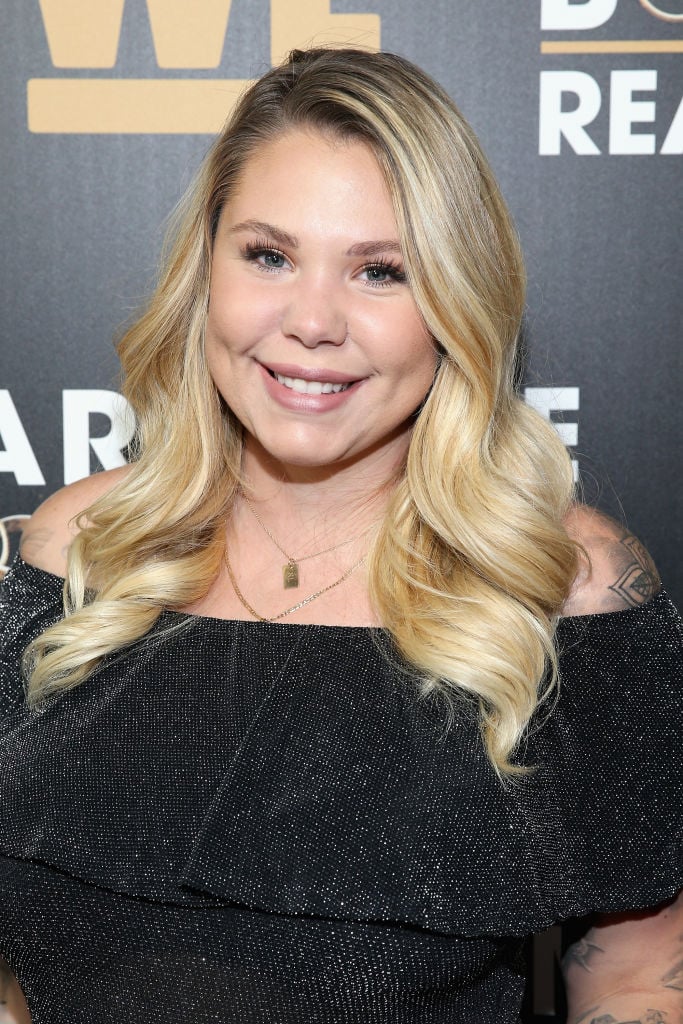 Kailyn Lowry's 29 weeks pregnancy update
"Baby Boy & I are coming up on 29 weeks & so thankful to be in our third trimester! 🙌🏼 He still doesn't have a name, but this is the chaos, it's how we do things," she wrote.
Lowry wrote that while this pregnancy has been "really easy" physically, she's been having a hard time emotionally.
"He is currently breech, so hopefully he decides to turn soon, because we're running out of room! He's moving a lot more these days and likes to keep me up at night. Physically, this has been a really easy pregnancy, but it is getting a little harder to hold Lux, no real complaints," she wrote. "Emotionally, this has probably been my toughest pregnancy."
But she's been focusing on getting her baby boy's nursery decorated, and has been excited about that.
"We've been keeping busy at home- planning and decorating his nursery, I can't wait to show you the finished product!"
In addition to being pregnant during the coronavirus (COVID-19) pandemic, things have, seemingly, been tense between Lowry and Lopez lately. The Teen Mom 2 star has tweeted about Lopez not helping out enough in preparation for the baby and some fans think she's been shading him on TikTok. Not being on the best of terms with her baby daddy could definitely be adding to the emotional stress Lowry's been feeling lately.
The fan reaction to Kailyn Lowry's post
Several mothers commented on the post with their own experiences.
"My baby boy was breech and flipped back over after I put a cold compression at the top of my belly and a heating pad at the bottom. I'm 31 weeks and he flipped pretty easily," wrote one person.
"I'm a C-section momma and let me tell you it's not that bad! Sounds scarier then it is, so even if he needs help coming out because of his position, everything will be ok. 💙" commented another.
https://www.instagram.com/p/B-Fken_AIeb/
"Im on my 4th and found out at 36 weeks my son was breech .. and he never turned .. but yea it's def uncomfortable and now I need a c section," wrote another Instagram user.
And some fans simply commented to offer Lowry some words of encouragement.
"He still has plenty of time to turn!" commented one person.
"Your a wonderful mom!! Your always putting your boys first!! TEAM KAIL! ❤️" wrote another.
Read more: 'Teen Mom 2': Kailyn Lowry Regrets That Her Kids 'Got Attached' To People They Didn't 'Need To Meet'
Source: Read Full Article