'The Bachelorette': Clare Crawley's Bestie Michelle Money Claims 1 Aspect of the Dale Moss Rumors Is 'Fake News'
The cast and crew of The Bachelorette are currently shooting season 16 inside of a production bubble at LaQuinta Resort in Southern California. For weeks, rumors have been swirling with claims that Clare Crawley quit filming after just 12 days because she had already fallen "in love" with contestant Dale Moss. However, her bestie Michelle Money says there is one detail of the rumors that is definitely "fake news."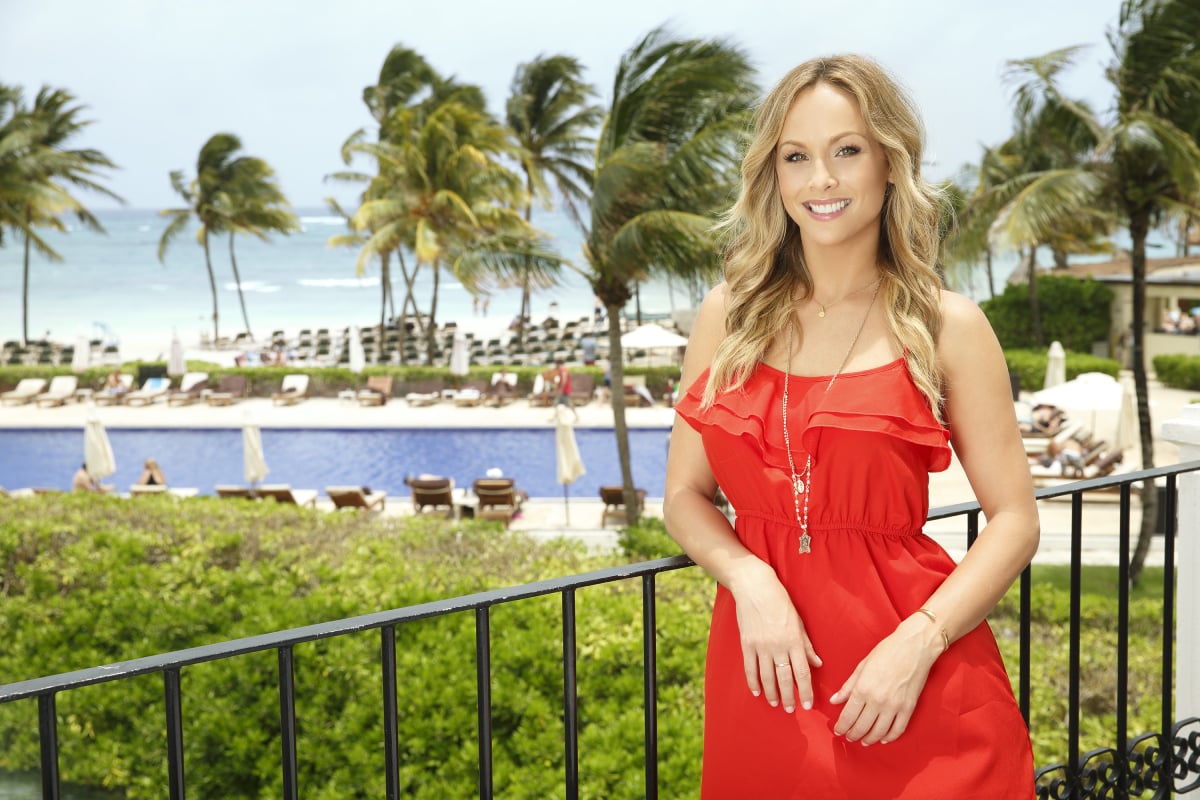 'The Bachelorette' producers replace Clare Crawley with Tayshia Adams
According to Cosmopolitan, Clare is still stuck on-set inside The Bachelorette production bubble after allegedly quitting the show, and producers replaced her with Tayshia Adams. When the news first broke that Clare quit and Tayshia stepped in as her replacement, Clare liked a tweet that seemingly confirmed her support for the casting change.
However, Reality Steve claims that Clare is not running her own Twitter account at the moment, so it wasn't the real Clare who liked that tweet. During an Instagram Live with Ashley Spivey, Reality Steve confirmed that Clare was not running her blue check Twitter account. He explained that he didn't know who was running the account, but "it's not Clare."
He added that – despite rumors to the contrary – Clare "isn't leaving Southern California" until the filming of season 16 is over.
"She's there. [Clare Crawley] is not in South Dakota. She's not in Sacramento. She is being kept there until this is all over. Captive at La Quinta until this is all over," said Steve.
ABC stays silent about 'The Bachelorette' casting change
ABC introduced Clare as the new bachelorette on March 2 during a segment on Good Morning America with great fanfare. But the network quickly halted their production plans for season 16 when the COVID-19 pandemic hit just days later.
The alphabet network pushed back production dates and made significant changes for the health and safety of the cast and crew. By mid-June, it appeared that the contestants were ready to compete for Clare's heart and shooting began not long after.
Ever since the news broke that Clare quit the show after less than two weeks of filming, ABC has remained silent. Instead of making another announcement about Tayshia, the network has allowed the rumors to run wild.
This has sparked even more speculation that something new and unexpected is in the works for season 16 of The Bachelorette. But fans will have to wait until the series hits the airwaves to watch the drama unfold.
Michelle Money says this Clare Crawley rumor is 'fake news'
Everyone involved in the current drama has kept quiet because of NDAs. They also do not have cell phones during production. However, Clare's best friend Michelle Money took to her Instagram Stories recently to set some things straight.
When news of Clare and Dales' romance leaked, several reports claimed that the couple had secretly been in contact before they started filming The Bachelorette. However, Michelle says that is absolutely not true.
"Clare Crawley never spoke to Dale before filming. That is 1,000 percent factual information. Never happened, fake news. She was impressed by his social media account. But never DM'd, never texted, never talked. 1,000 percent fake news," explained Michelle.
Michelle praised Clare for her "self-respect" and her "respect for the other men" that it took to stop production. She added that it "says so much about Clare."
Another insider confirmed that sparks flew immediately between Clare and Dale. She gave him her first impression rose on The Bachelorette and "that was basically that."
Source: Read Full Article