'The Blacklist' Finale 'Konets' Ratings at All-Time Low — Have Fans Given Up?
When The Blacklist first began, the premise of a criminal-turned-informant appealed to many — and ratings proved as much. It didn't hurt casting James Spader as the charismatic Raymond "Red" Reddington as he remains a top reason fans continue tuning in. News of a season 9 renewal came in early 2021 but will long-time viewers stick with it?
Season 8 of 'The Blacklist' had a lot of ratings ground to cover following season 7 scramble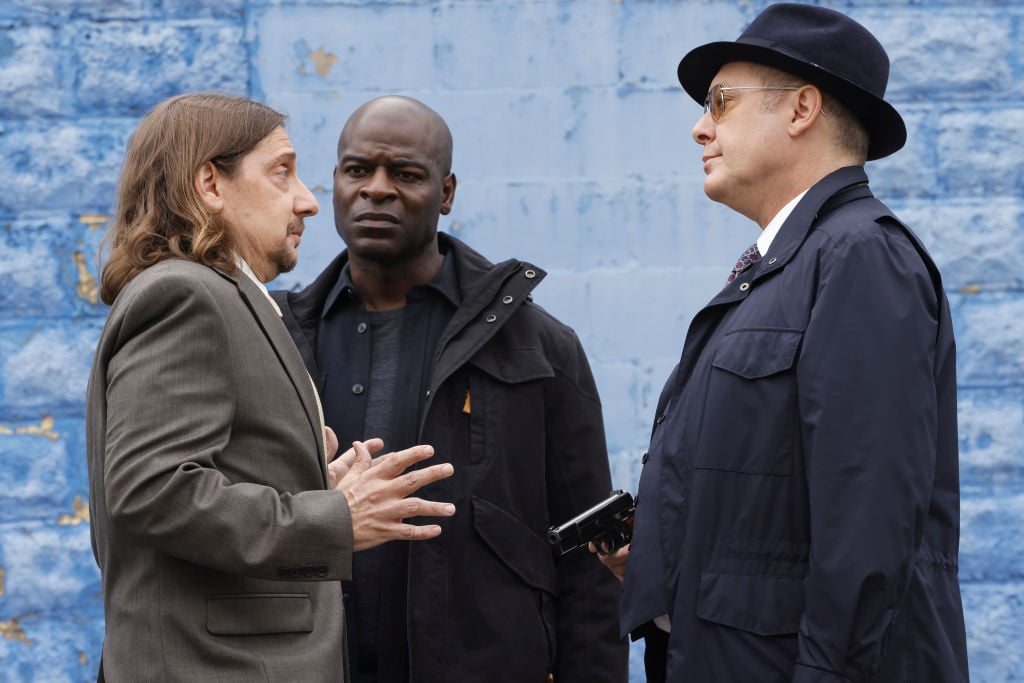 Before the pandemic hit, The Blacklist was headed down a path of destruction for FBI agent gone rogue, Elizabeth Keen (Megan Boone). Season 7 ended with a partially animated episode that showrunners and creators scrambled to make happen. Not only did the pandemic affect the finale for that season, but the death of Brian Dennehy also put everyone in a tailspin since his character Dom had a major storyline in motion.
Still, despite the stress of a halted production schedule, The Blacklist managed to put something together. That episode revealed Liz's desire to go against Red on her mother's behalf. Ratings for season 7 managed to end on with a 0.55 rating in the 18-49 demographic and 4.27 million viewers, according to TV Series Finale.
The uncertainty of the show didn't stick around long because 3.6 million total viewers tuned in with a 0.4 rating in the demographic. The numbers were down from their previous averages at 4.3 million viewers and a 0.55 rating, but it's not too shabby, especially considering the scheduling change to Fridays.
'The Blacklist' ratings dipped for the season 8 finale 'Konets'
The season 8 finale "Konets" ended with a 0.2 rating in the 18-49 demographic and just 2.15 million total viewers. This is noticeably down by nearly half of the previous averages in viewership and there might be a few reasons for it.
Many fans still haven't forgotten the final few episodes of season 3 in which writers faked Liz's death in order to escape Red. At the time, the series also moved from the 9 p.m. timeslot to 10 p.m leaving many to skip out on the live viewer ratings. DVR numbers helped push the series to a closer average but the sting of being fooled isn't something fans are happy with.
The eight-year run of The Blacklist proves the fanbase's loyalty but at a certain point — in this case, Liz's season 8 finale "death" — some viewers tap out. Investing in the integrity of the show was easy at first but, as many have pointed out on Reddit, it's hard to trust what writers will do with the story.
"As a season-ending leading into another season, what? I don't think I've ever seen one worse. Liz is dead, Red is dying, the viewers aren't invested in Agnes, the person who killed Liz is a leftover from the last plot, and is also dead. There's no plot investment anyone gives a s— about going forwards," another added."
"To me, Season 9 has to be the final," one fan wrote. "The writers missed the chance to enlighten and excite their viewers for Season 9 with this season finale — I'm worried that by not wrapping up loose ends in a tumultuous and edge of seat manner in Season 9 will leave a horrible taste and memory of the show for myself and other viewers."
Again, DVR viewership keeps ratings level and Netflix definitely helps posture the series to where it was at its premiere in 2013. But it's still nowhere near the numbers from earlier seasons.
Do ratings spike when characters die?
Looking back, the first season of the series ended with a 2.9 rating in the 18-49 demographic with 10.79 million total viewers. Over time, it's clear some decided not to stick with the "who is Reddington" schtick. However, it's interesting to note that when The Blacklist killed off Tom Keen (Ryan Eggold), ratings spiked at a 0.9 rating and 5.9 million viewers.
The numbers aren't as high as the season 8 finale death but reiterate that even those who quit watching tune in when something big happens. As for the future of the show, we're hoping for a major comeback with the season 9 premiere as it could be the final season.
Source: Read Full Article