'The Challenge 35': Johnny Bananas Says His New Alliance with Wes Bergmann was a 'No-Brainer'
MTV's The Challenge is back, which means we are in for another season of lying, alliances, backstabbing, and just constant drama. Anyone who has been a fan of The Challenge for a while knows about the serious rivalry between Johnny 'Bananas' Devenanzio and Wes Bergmann. The feud is so old and the backstabbing so prominent that their relationship, or lack thereof, has become a Challenge staple. But now, season 35 is about to change all of that, because the two have decided to work together.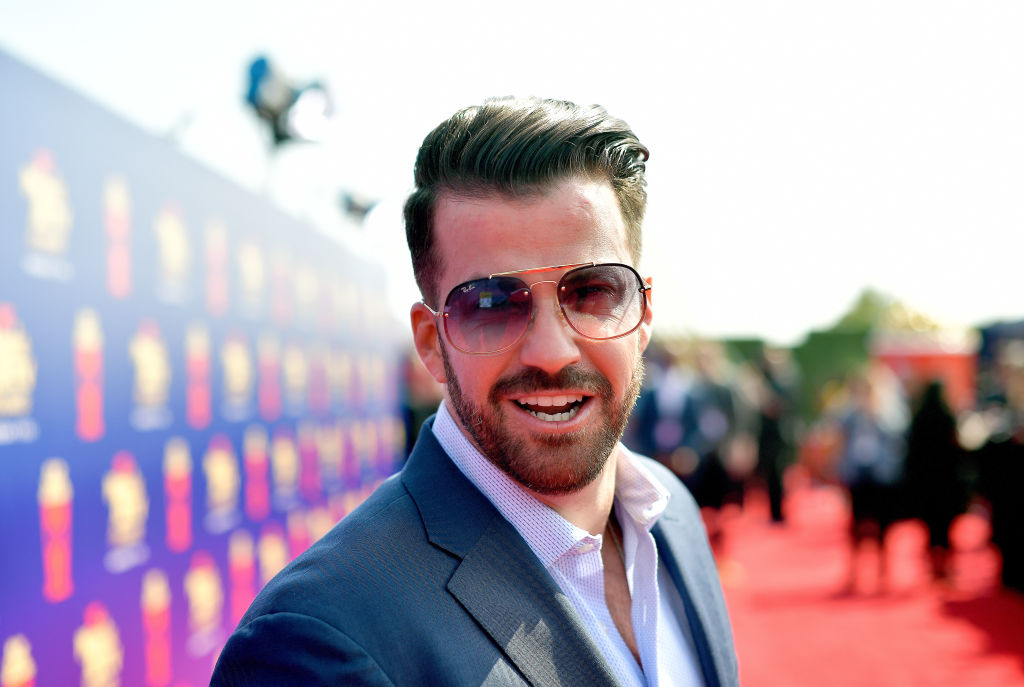 What made Johnny and Wes decide to work together?
Devenanzio and Bergmann have been enemies for years. So, what could make them join forces?
"Strategically, this was a no-brainer," Devenanzio told People. "But sometimes ideas are a lot easier in theory than they are in reality. I mean, you've got to wonder how many times they thought of making an airplane before it actually flew. I think Wes and I both knew that us putting our beef aside and working together was probably the smartest thing for our games. However, we both have been, I think, burdened with unusually large egos. And putting our egos aside and trusting the other one was very difficult. On The Challenge, trust is d*mn near impossible."
After both losing War of the Worlds 2 in spectacular fashion, the two realized that if they didn't team up, they may as well hand the game over to the younger competitors.
"He and I both came to the realization that this rivalry was benefiting everyone but us," Devenanzio said. "Why are we going to continue to make the lives easier, season after season, of all the other cast members, all these rookies, all these people who don't know how and don't have the ability to play the game as well as us?"
How did Johnny and Wes get over their past issues?
Both Devenanzio and Bergmann have backstabbed each other in the past. In fact, they enjoyed hurting one another. But the one thing that they like more than pulling the rug out from under one another is winning.
"We've invested a lot in the show," Devenanzio told the outlet. "And of all the things that we've done, and all the things that we tried, the most obvious thing was sitting right in front of us the entire time, and that was working together. So coming into this season, we were like, 'Listen, War of the Worlds 1, you got me. Last season, I did everything I could to beat you, and I was successful. Why not try and just work together this time, and stop giving all these other idiots a free ride and see how that works?' "
Will they be able to stick together?
With such a dark history with one another, it would only be natural for Bergmann and Devenanzio to have reservations about trusting each other.
"I'd be lying if I said I was 100 percent confident that this was going to work," he said. "In fact, I was about five percent confident it would, but we were able to pull some amazing things off. You'll see this whole transformation, and this whole rivalry become an unholy alliance, and it's more devastating and more effective than anyone ever thought it could be."
Source: Read Full Article