'The Challenge': Fans Are Slamming Dee Nguyen After Wes Bergmann Helps Her Win Her Elimination
MTV's The Challenge is back with Total Madness, the most difficult season yet. While veteran players are struggling to figure out the best strategy for winning elimination rounds and earning their red skulls so they can compete in the finale, the rookies are also attempting to earn their stripes. And contestant Dee Nguyen is getting more attention than ever due to her social gameplay.
Nguyen made a splash thanks to her drama with Rogan O'Connor. And she was recently sent into an elimination round against Ashley Mitchell. Nguyen defeated Mitchell in the end — but Wes Bergmann helped her with the final puzzle. And fans are slamming her for using Bergmann to get the win.
'Challenge' fans roasted Dee Nguyen when she didn't compete against Jenn Lee in an elimination round
Nguyen's first season of The Challenge showed her teaming up with Bergmann to learn the ropes. She remained humble, hopeful, and excited to earn her stripes. But Nguyen walked into Total Madness with a lot more pep in her step since she's following this season with her win on War of the Worlds 2. And it seems her attitude is rubbing fans and competitors the wrong way.
The beginning of Total Madness showed Nguyen's jealousy when O'Connor started talking to rookie Jenn Lee. Ultimately, Nguyen got Lee thrown into an elimination round — and when Nguyen had the chance to go against her and knock her out of the competition, she didn't take it. Instead, Nguyen got her ally, Jenny West, to do the dirty work.
"I cannot believe Dee didn't take this opportunity," a fan commented. "I thought she for sure would have been down in the dirt as soon as TJ said she could."
Nguyen just won against Ashley Mitchell with Wes Bergmann's help
https://www.instagram.com/p/B_U3Fmijbxp/
Mitchell notoriously rubbed the entire Challenge house the wrong way. While she's a Challenge champion, her brazen attitude and fighting words tend to get her into hot water — and it ultimately landed her in an elimination round early on in Total Madness. The tribunal then sent Nguyen in to go against Mitchell.
The final portion of the elimination challenge required Nguyen to put several Challenge seasons in order of when they occurred. Nguyen reminded viewers that she's from Australia, and she didn't know the correct answer. But infamous veteran player and ally, Bergmann, helped her achieve victory by yelling the correct answer down to her.
"She's never seen The Challenge before and I know he definitely told her which order, but it was a lot of luck," Mitchell told Entertainment Weekly of her loss. "I'm not going to say that Wes won it for her. I'm definitely not going to say that; she put in the work. She was down there fighting. Would she have still won if Wes didn't help her? Maybe?"
Fans are slamming Nguyen for using Bergmann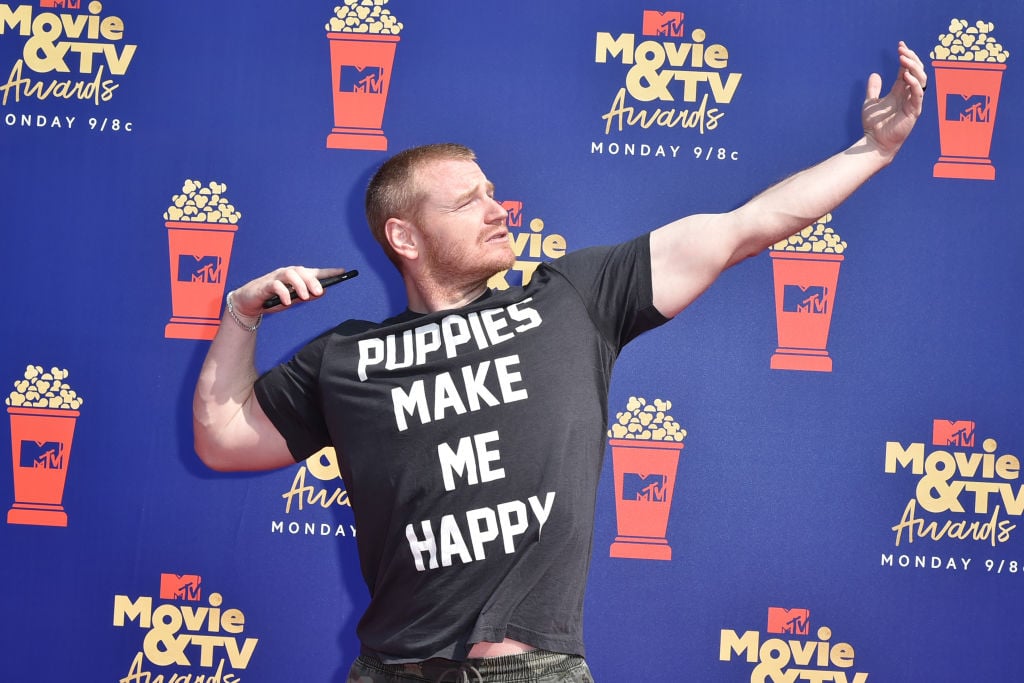 Mitchell clearly holds no ill will against Nguyen even with Bergmann's help. But not everyone feels that way. The Challenge Instagram posted a photo of Mitchell and Nguyen on April 23. Nguyen commented, "My heart is as cold as that water." And fans took to her comment to add their own opinions.
"Stop acting like Wes didn't win you that elimination," one fan wrote.
Another wrote, "you're confidence doesnt match your skills. Tone it down."
Yet another added, "youre riding coat tails now. You need the team game to succeed."
Now that Nguyen earned her red skull, we're sure she'll be hoping to stay out of the elimination rounds. But if the house continues to rise against her, she may find herself battling it out for her spot in the game again — and next time, she may not have Bergmann to help.
Check out Showbiz Cheat Sheet on Facebook!
Source: Read Full Article