'The Challenge' Season 35: The Contestants Are Living in a 'Nuclear Bomb Shelter' This Season
We've been keeping up with The Challenge for decades, and it's returning for Season 35 on April 1. So far, it seems this season is unlike anything fans have seen yet. While many veteran players are returning to try their hand at the big money once again while rookies also compete, there's a new twist — and that's that the Challenge competitors are living in a bunker-like home instead of their typical beautiful suite.
It looks like the competitors had no idea prior to the season that they'd be living in a bunker, though. Here's what was posted about their living situation and how they all reacted.
Host T.J. Lavin alludes 'Total Madness' will be the most difficult season yet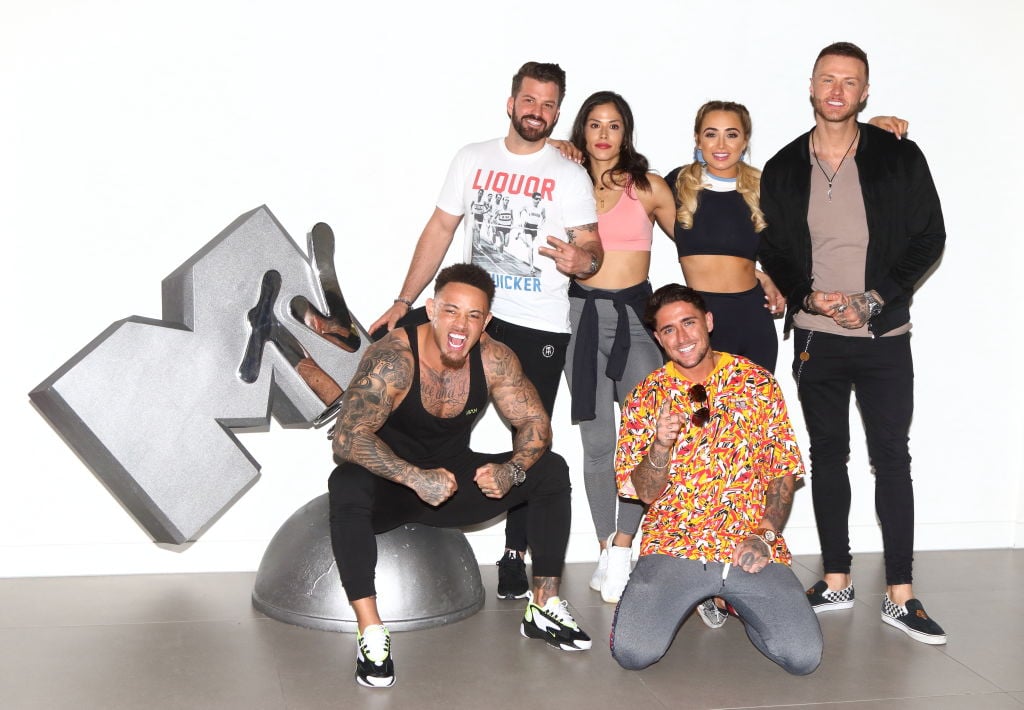 The best Challenge competitors are both physical beasts and excellent with their social game, as creating strong alliances is key in getting far. Fans saw this play out on Season 34, War of the Worlds 2. Cara Maria Sorbello and Paulie Calafiore created a strong alliance through the U.S. team from the get-go, and this ultimately took them all the way to the finals without having to compete in any elimination rounds.
However, it doesn't look like that'll be possible on Season 35, Total Madness. "This season, you're here to prove that you're the best," host T.J. Lavin says in the voiceover in the trailer. "I'm done with people skating by. The only way to make it into a final is to win an elimination.
Not only does this lack of "skating by" mean each competitor will truly have to earn their stripes to win the big money, but it seems the Total Madness environment is going to be more difficult than ever before. The trailer shows the contestants competing in what looks to be a dangerous war zone.
The cast includes tons of notable veteran players
The lineup for Season 35 is stacked with fierce competitors we know and love. Aneesa Ferreira, Cory Wharton, Dee Nguyen, Jenna Compono, Josh Martinez, Kailah Casillas, and Nany González are back, just to name a few. And Jordan Wiseley is also back competing with his fiancée, Tori Deal. As for the game's heaviest hitters, they're also back — and we're sure we'll see plenty of explosive arguments between Johnny "Bananas" Devenanzio, Wes Bergmann, and Chris "C.T." Tamburello.
It looks like the vets have plenty of players they're hoping not to see, too. "Last season I walked in with everyone hating me, and this season I walked in with everyone hating me," Ashley Mitchell told the MTV cameras. "So I don't want to see any of these people."
Other castmembers, like Wiseley, González, and Kyle Christie, also noted they're extremely happy that Cara Maria Sorbello won't be returning this season.
A new trailer previews the 'Total Madness' living situation
It looks like we finally have more insight into what the Challenge house is really like. A clip from the new season shows the competitors walking into their abode — and they're shocked by what they see.
"For the first time ever, we are living in a nuclear bomb shelter," Devenanzio tells the cameras. "This place is terrifying."
Competitors are then seen scrambling all around the shelter in hopes of finding their rooms, and the environment is as cold and industrial as it sounds. Each bunk bed comes with a roll of toilet paper, a towel, and some soap.
"I'm in this dungeon-type thing and I'm like, 'Where's the hot tub? Where's the mimosas? Where the heck is the sun?'" Mattie Lynn Breaux questions.
"Surely this isn't it. There's no windows. There's hardly any air," Melissa Reeves adds.
It isn't long before the competitors discover the bunker does have plenty of perks, though. They walk into a huge gym that's fully-equipped with all the workout equipment they could ever need. And they also find hot tubs, pool tables, a swimming pool, and a stainless steel kitchen.
It looks like the contestants won't be roughing it as hard as they thought they would be. We can't wait to see them living in this new environment when the season begins on April 1.
Check out Showbiz Cheat Sheet on Facebook!
Source: Read Full Article