'The Haunting of Bly Manor': How Long Was This Fan-Favorite Couple Together?
In a Netflix featurette before The Haunting of Bly Manor premiered on Oct. 9, showrunner Mike Flanagan shared that this season would be as much a love story as it was a ghost story. In fact, they might be the same thing by the end of the season. And he was spot on, of course. 
There were a few romantic pairings in The Haunting of Bly Manor, with love meaning something different for each. And one of them was so powerful that they saved the day and had a good life together, even if their ending caused some tears here and there. So, how long did they have together? [Spoiler alert: Spoilers ahead for The Haunting of Bly Manor]. 
Dani and Jamie's love story carried through to the finale of 'The Haunting of Bly Manor'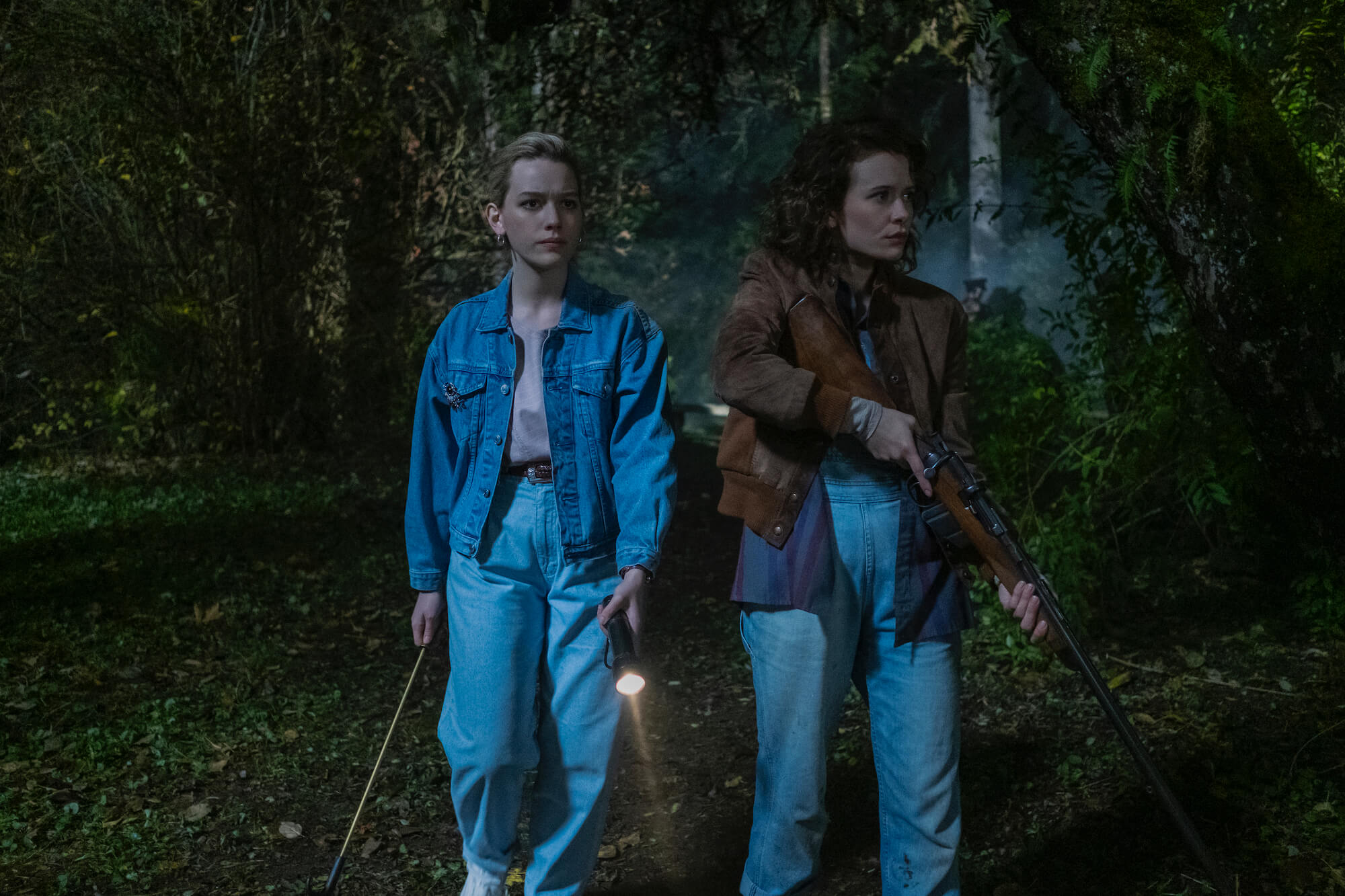 From the moment Jamie, the gardener, walked into the kitchen and Dani Clayton saw her for the first time there was a spark. Peter Quint and Miss Jessel's partnership was toxic and Hannah Grose and Owen didn't even get a chance. Although Owen and Hannah were still very endearing. But Dani and Jamie were the strongest, healthiest relationship in the show, and made it the longest. 
Both of them worked through past issues and trauma they carried with them. They helped each other grow, even after Dani was inhabited by the Lady of the Lake. Again, it's heartbreaking that Dani had to leave to protect Jamie because Viola had come back. But they got so many years together and both made such an impact on one another.  Not to mention Dani saved the day back at Bly Manor with her sacrifice. Without that, Flora would have died, Peter would have consumed Miles completely, and Viola would still be haunting Bly Manor. 
Right after Dani made that sacrifice by inviting the Lady of the Lake into her, she was disturbed. She told Jamie that there was an angry, quiet part in her mind that was Viola just waiting to call Dani back. It was terrifying, since she didn't know what the future meant. But Jamie offered to keep her company while she waited for her "beast in the jungle." So Dani accepted.
So, how long did Dani and Jamie get together with their cute little flower shop romance?
Dani and Jamie still lived many years together after Bly
Once in America, Jamie pledged to take it "one day at a time," because that's all they could do. They went to Vermont for Christmas and eventually owned a flower shop called The Leafling. 
Dani and Jamie were a same-sex couple living in the 1990s, so it wasn't easy for them. And they couldn't really be "out," as you can see when Jamie kisses Dani in their shop, and Dani looks to make sure no one saw. But there's a really nice moment when Dani does "propose" to Jamie and they later obtain a civil union. This is the biggest hint at not only where they settled, but also how long they were together.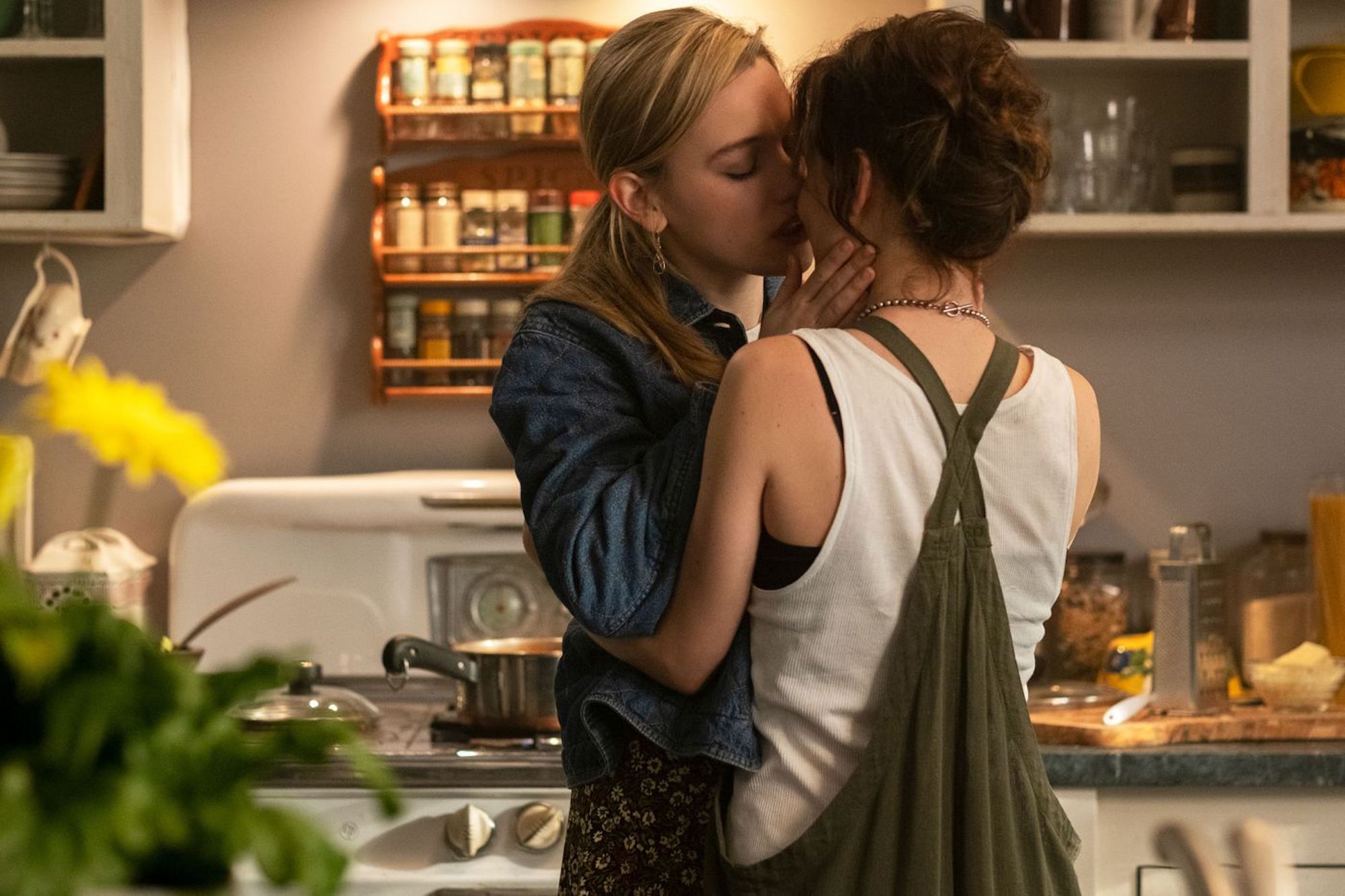 Looking at the history of civil unions in America, Vermont legalized such unions on July 1, 2000. Other than New York City and some other places, it was one of the first states in America to do so. And it's well before the U.K. legalized it in 2005. So while it wasn't explicitly stated in the finale, they didn't set up shop in Bly or England; they were most likely in Vermont, hence the importance of Jamie's name dropping it.
The audience can assume they got it in 2000 because Jamie said there was a long line, implying that maybe it just happened. So if Dani got to Bly Manor the summer of 1987 and she left soon after she and Jamie got their civil union in 2000, then that means they spent 13 years together.
The couple was such a force on-screen
Dani was more carefree throughout their relationship. Even though audiences only got a small glimpse into their happiness, it did last a good, long time. Longer than most get, as Jamie (aka The Storyteller) says. Of course, the audience knows that Dani already started to see the Lady of the Lake before she proposed and before they were legally seen as a couple with their civil union. But, again, Dani wasn't worried about Viola for the majority of their relationship; Jamie said that after a few years, she started to gain peace.
In an interview with MTV, Victoria Pedretti said that Dani and Jamie's relationship is "really beautiful and simple" and is the type of healthy relationship TV doesn't show all of the time. It's a type of "no bullsh*t, no games" partnership, Pedretti said. 
"I think people are afraid to represent that on television because they're like, 'When then where's the drama?'" she continued. "But we see through [Dani and Jamie] and the work that me and Amelia [Eve] are able to do, an enormous amount of intensity and romance and drama within a very healthy, functional relationship. Because to me it's about being like, 'We're both f*cking weird but I appreciate everything weird about you.'"
Source: Read Full Article