'The Incredible Dr. Pol': How the Vet is Keeping Fans' Spirits Up on Instagram
The Incredible Dr. Pol has been the show on Nat Geo Wild and Disney+ that fans have been turning to during sheltering in place to forget the ongoing problems around the world and to focus instead on the vet's calving of cows, castrating of horses, deworming of puppies, and generally caring for the house pets of residents in his Michigan community.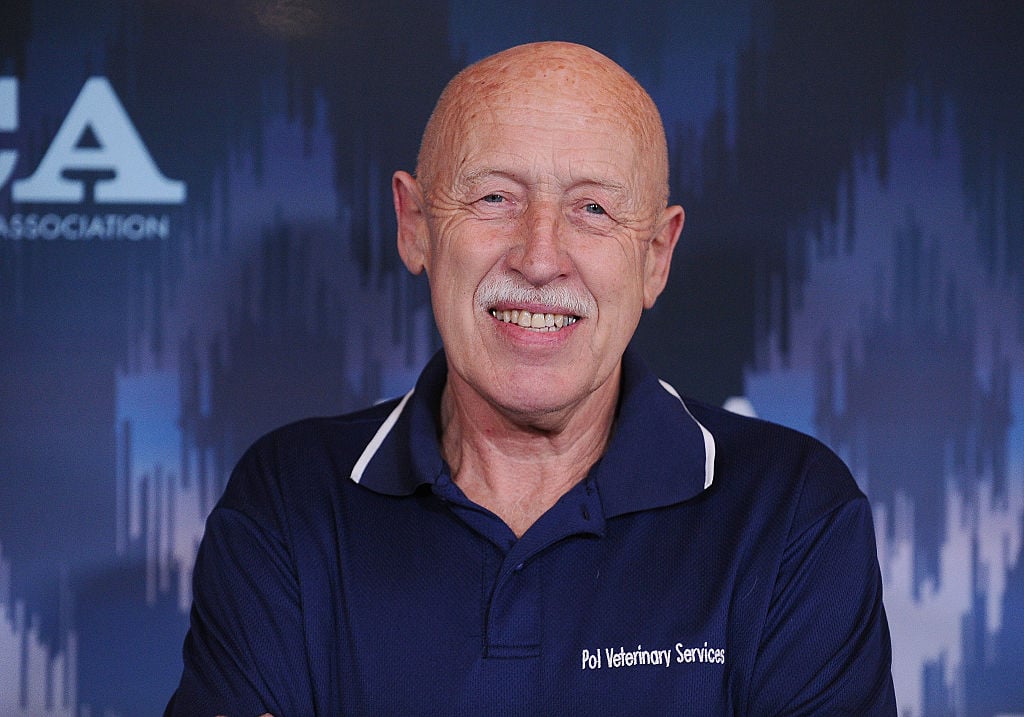 The animal doctor and his staff have been doing their best, as well, to keep fans upbeat during this trying time.
Dr. Pol's check-ins with fans
On the show's Instagram and Twitter accounts, many of the posts are frequent check-ins with fans, especially during the current global health crisis, asking them "How are you doing today?" and "Feels like a good time to spread some pawsitivity!"
The veterinarian clearly appreciates his show's fans, telling The Chicago Tribune, "The people that watch the show love animals — and people that love animals are good people. And those are the ones that come to meet us."
"We were walking down the street here and suddenly this man looked at us and said, 'Dr. Pol! Gimme a picture! We love your show!' That is fantastic. We meet the nicest people."
Dr. Pol has also employed his office cat, Tater, to lift spirits
Both in his office and online, Dr. Pol's rescue cat, Tater, is a balm for weary spirits. Onyx black and spry although he's had one leg amputated due to having caught it in an animal trap, Tater has his way at the clinic. He lays where he wants, when he wants, and generally has charmed his way into the hearts of the doc's patients and viewers.
"I castrated him," Dr. Pol explained to Reality Blurred in 2018, "I took the leg off on Tuesday, on Wednesday we just opened the cage door, he jumped out, and he has owned the clinic ever since. That cat is so fantastic for dogs, cats—he's not afraid of anything or anybody."
The veterinary clinic has had to pull back on non-emergency visits
Dr. Pol and his staff have decided to limit the extent of their practice in order to do their part in preventing the spread of the coronavirus (COVID-19).
As with many medical offices, Pol's practice is asking clients not to bring in their pets for routine reasons, such as check-ups or for minor issues.
Dr. Pol posted on Instagram, "Pol Veterinary Services will remain open to serve clients with scheduled appointments and emergencies. However, out of an abundance of caution, we are asking that any non-essential visits please be postponed. Thank you for your cooperation and understanding."
The Netherlands-born doctor said in early March, "This COVID-19 is causing so much fear because there are no known anti-bodies and this lack of immunity leads to more sick. . . We are learning more every day. Corona has been around a long time in different strains. This COVID-19 is causing so much fear because there are no known antibodies and this lack of immunity leads to more sick."
Read more: 'The Incredible Dr. Pol': The Veterinarian Shows Off His Unusual Skull Collection
Source: Read Full Article