'The X-Files': Which Episode Won David Duchovny a Golden Globe?
David Duchovny played the hunky-but-extraterrestrial-obsessed FBI Agent Fox Mulder on the hit TV show The X-Files. He and his co-star Gillian Anderson developed long and successful careers in Hollywood after their time on The X-Files, but not before they both took home trophies for their acting on the show. In 1997, Anderson won an Emmy for her role as Agent Dana Scully, and Duchovny took home a Golden Globe. Which episode did he win the Globe for?
'The X-Files' episode that won David Duchovny his first Golden Globe Award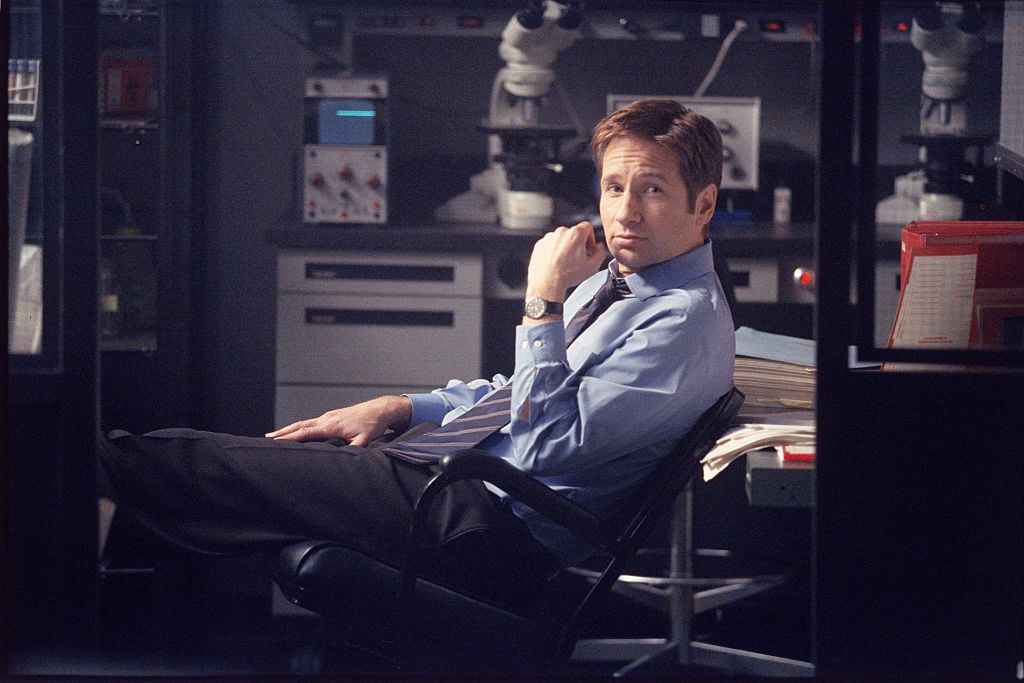 The X-Files star David Duchovny was nominated for a Golden Globe for his performance on the series four times, according to IMDb. However, he only took home the statue once — in 1997. (Anderson won also her Golden Globe — and an Emmy — the same year).
While Duchovny got beat out at the Emmys (by NYPD Blue star Dennis Franz), he did snag the win at the Globes that year.
So, which episode did FOX submit to the awards ceremony to best represent Duchovny's acting?
None other that season 4 episode "Small Potatoes." Written by The X-Files creator Chris Carter and Vince Gillian (who would go on to create Breaking Bad), this episode is a classic "monster-of-the-week" story about a man who has the ability to shapeshift into other humans. With this power, he ends up impregnating five women in his town — and all the babies are born with tails.
Why David Duchovny took home the award for the season 4 episode 'Small Potatoes'
While the description of the episode is no doubt a little beyond belief (as many X-Files episodes tend to be), Duchovny's acting in it absolutely deserved the Golden Globe. At one point in "Small Potatoes," the prime suspect decides to transform into Agent Mulder himself, and in doing so he even fools Mulder's partner, Agent Scully, as well as FBI Assistant Director Walter Skinner.
Essentially, Duchovny had to play another character "acting" like Mulder — with subtle facial twitches and some rather off-kilter reactions that are only noticeable to the audience, not the other characters. It would be a tough feat for any actor, but Duchovny pulled it off with flying colors.
Still, this was just the first Golden Globe that Duchovny won. He later took home a statue for his lead role on the series Californication.
Did Duchovny's fellow 'The X-Files' cast member Gillian Anderson win a Golden Globe?
The X-Files' other star, Gillian Anderson, also won a Golden Globe in 1997. The episode that won Anderson the award was a much more dramatic one than Duchovny's. Her episode was the season 4 episode "Memento Mori."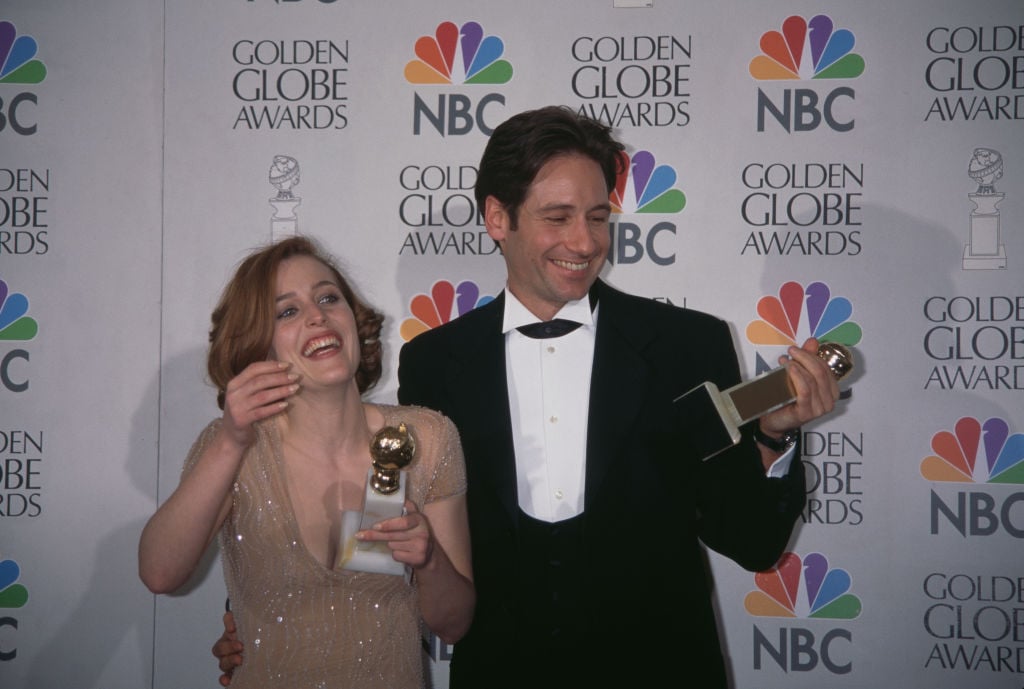 (At the risk of spoiling a decades-old show, this is the episode where Scully — and Mulder, for that matter — find out she has cancer.)
This X-Files episode also led Anderson to win a Golden Globe alongside her co-star that year.
Source: Read Full Article