Tisha Campbell-Martin Says Damon Wayans Didn't Want Her on 'My Wife and Kids' After 'Martin'
Tisha Campbell-Martin and Damon Wayans played a happily married couple on My Wife and Kids, but in real life, there was apparently a little drama between them.
According to Tisha Campbell-Martin, Wayans allegedly initially didn't want her as his co-star, citing her past on the '90s sitcom Martin. But her relentless persistence ultimately helped her secure the job.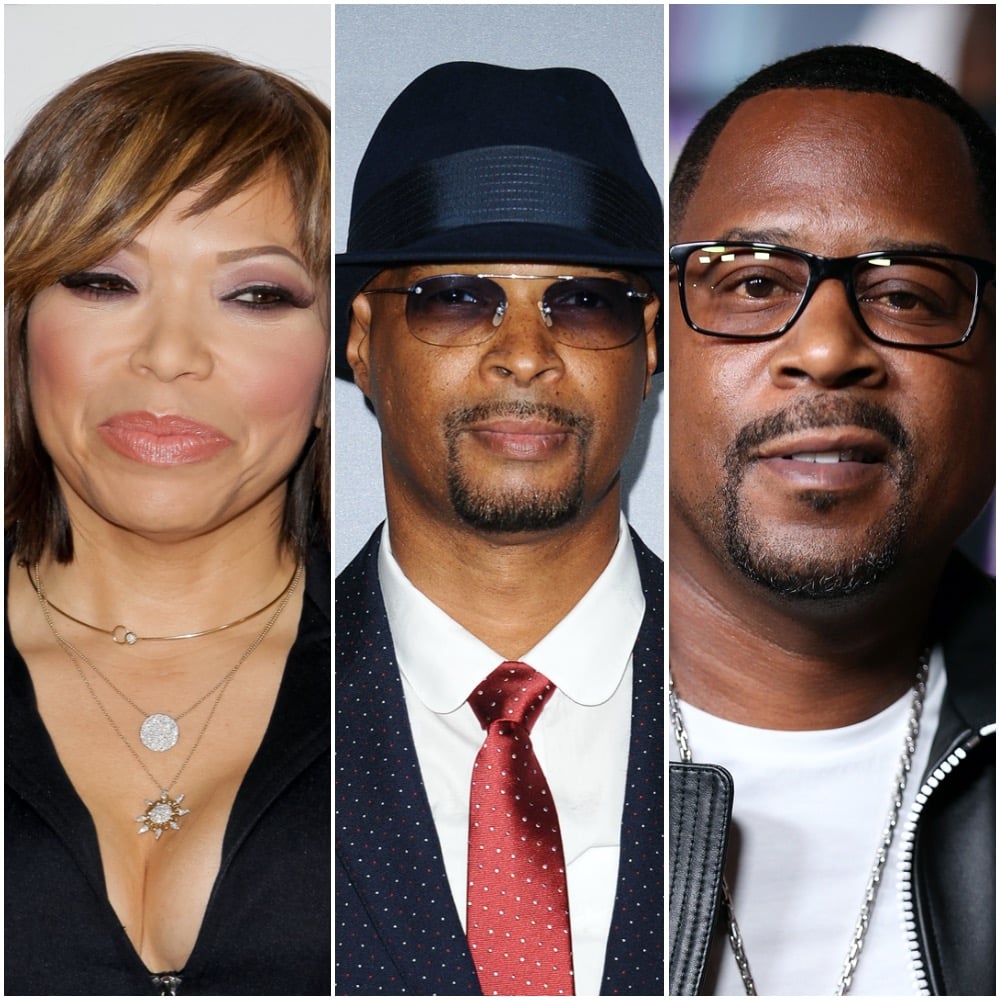 Tisha Campbell-Martin had a standout role on 'Martin'
After showcasing her talent in projects such as House Party (1990) and The Fresh Prince of Bel Air (1991), she booked the sitcom Martin, which followed the life of the titular character (Martin Lawrence) and his girlfriend Gina Waters (Campbell-Martin).
She appeared on the show from its 1992 debut until 1996, when she left amid a sexual harassment lawsuit against Lawrence. However, after reaching a settlement with him, she returned to finish the fifth and final season of the show, which aired in 1997.
From there, Tisha Campbell-Martin went on to do 'My Wife and Kids'
A few years after Martin ended, Campbell-Martin learned of a casting call for a show called My Wife and Kids. As she explained on Finesse Mitchell's Understand This podcast, she decided to reach out to her agent about the role of Janet "Jay" Kyle, only to be shot down. "I called my agent and I'm like 'Yo, I heard about this audition,' and he was like, 'Yeah, they don't really want to see you,'" she said around the 15:15 mark.
From there, she reached out to a friend, her former Martin co-star Tichina Arnold, who'd auditioned for the show a few days earlier. After discussing the series with Arnold and looking over her script, Campbell-Martin knew she'd be the perfect fit for My Wife and Kids.
"I was like, 'Oh my God, I could do this with my hands tied behind my back. Let me just get this audition,'" she continued. "So I called my agent again … and he was like, 'They are adamant that they really don't want to see you.'"
Tapping into her connections, she then reached out to someone she knew who was interviewing to be the casting director. According to Campbell-Martin, that person told her they had already tried to put in a good word for her, but Damon Wayans allegedly resisted.
"[Damon] said, 'I love Tisha so much, she's family. But you know, I just don't see myself playing opposite Gina for five years,'" she quoted her friend as saying.
But Campbell-Martin persisted
Though Wayans and her agent resisted, Campbell-Martin decided she was going to audition for the show anyway. She continued on to reveal that in the last stages of casting, she showed up unannounced to one of the final rounds of auditions, where Wayans was allegedly visibly angry over her being there. But then, once they started reading together, his tone changed.
"It was so magical," she recalled.
Later, she got a call from her agent, who told her she'd been invited to meet with the network. "So basically, that's what happened. I went to the network and got the part," she concluded.
My Wife and Kids debuted in 2001 and ran for five seasons before being canceled in 2005.
Source: Read Full Article