Why 'Yellowstone' Fans Are Convinced Jefferson White Survived the Season 3 Finale Afterall
The Yellowstone season 3 finale was quite the shocker. Three members of the Dutton family — John (Kevin Costner), Beth (Kelly Reilly), and Kayce (Luke Grimes) — were left fighting for their lives.
At the same time, ranch hand Jimmy Hurdstrom's (Jefferson White) life was hanging in the balance. The fate of everyone is up in the air. But some fans are convinced that Jimmy survived and will make it to season 4.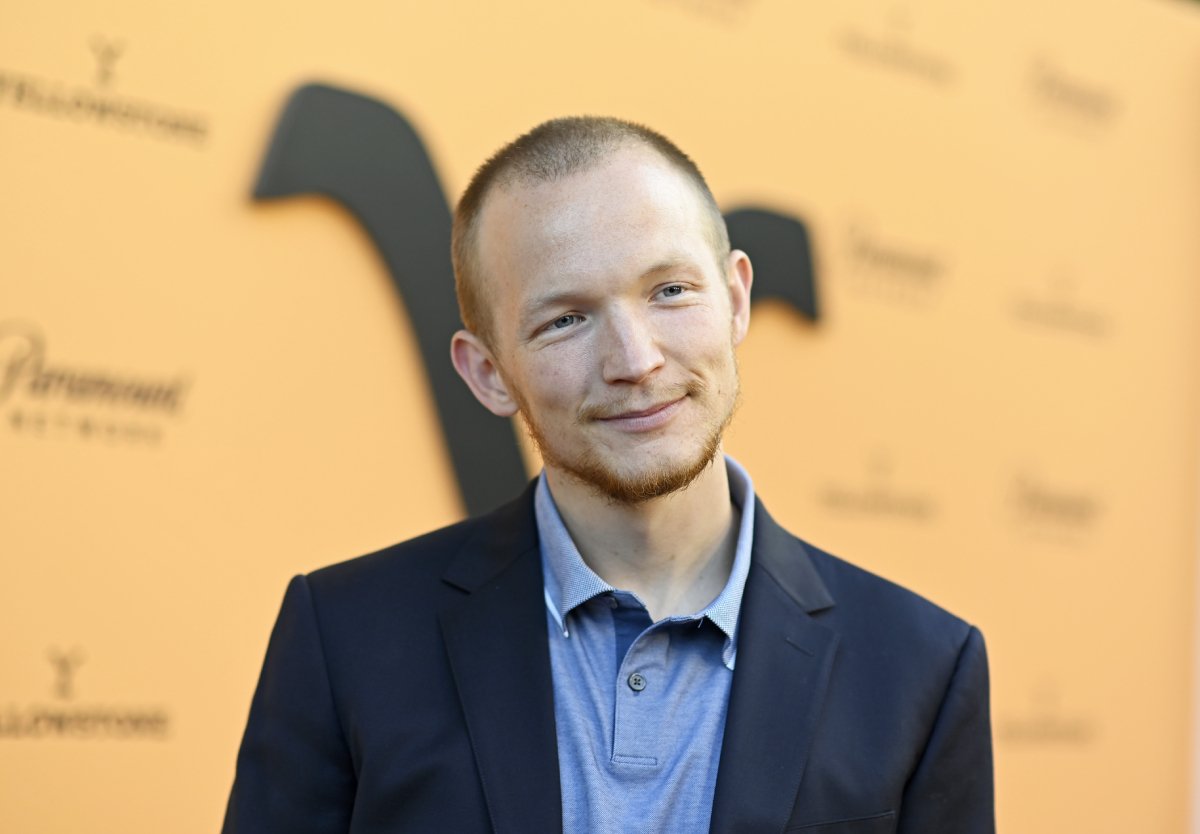 Jimmy got back on a horse in the 'Yellowstone' season 3 finale
In the season 3 finale, Jimmy got back on a horse after suffering a serious injury in the rodeo. According to White, the rodeo gave Jimmy independence and a "sense of belonging" for the very first time. White calls it "an identity that's just his."
When Jimmy got seriously injured after getting bucked off a horse, John promised to help with the bills as long as he gave up rodeo. White says that was extremely difficult for his Yellowstone character.
"That's really hard for him, especially since this is the first time he's ever really felt proud of himself," White told TV Insider. "It's the first time he's ever really felt like a success as a person. He gets caught in this incredibly difficult position."
That "difficult position" is having to choose between the newfound sense of belonging Jimmy has at the Dutton Ranch and his loyalty to John and the exciting possibilities of his new life in the rodeo.
"It's incredibly hard for him to be caught between those two mutually exclusive possibilities," White explained.
Jefferson White explains why Jimmy got back on a horse
White says that Jimmy has yet to make that difficult decision. But getting back on a horse in the season 3 Yellowstone finale "represents the possibility." Jimmy didn't sign up for another rodeo. Instead, he got back on a horse because he wants to believe he can do it.
"He wants to believe he's free to make a decision. More than anything, he wants to feel some sense of personal agency, some sense of getting to choose. I don't think he's making a choice there, he's just trying to feel free to make a choice," White explained.
Getting back on that horse represented one possible future for Jimmy. But then, "it goes so poorly, so quickly." White says that if Jimmy knew what was going to happen, he obviously wouldn't have gotten on the horse. But, he doesn't think his character could possibly have anticipated the outcome.
Season 4 of 'Yellowstone' is 'worth the wait'
White wouldn't share any secrets about Yellowstone season 4. Of course, he refused to reveal Jimmy's fate. But, the actor did promise that the upcoming season is "worth the wait."
"It's incredible. I think Season 4 is the best season yet," White revealed. "We shot it all in Montana, and that really has a transformative effect. I really think it's an incredible season."
After the slow burn pace of season 3, White says season 4 begins at a "breakneck pace." He says the first episode of the new season is his favorite episode yet, and he can't wait for people to see it.
As for his character, White says that if Jimmy survives it will affect him moving forward. Getting kicked off a horse this time around was different. If he gets back up, he will not only be very badly injured. But, he will have also broken his word to John.
"The only ally he's ever really had, the only people that have ever really supported him, is the Yellowstone," White explained. "And to break his word with John Dutton, he's seen the consequences of what it means to break your word to John Dutton. So I think that's a really scary new reality to be living in, or would theoretically be living in."
Will Jefferson White star in the new spin-off '6666'?
Fans are convinced that Jimmy survived season 3 for one very big reason – the new spin-off 6666. The new series will be set in Texas at the Four Sixes Ranch. A place where only the finest horses and livestock are raised, and the best cowboys are born.
In the wake of the spin-off announcement, multiple outlets are reporting that it will star a couple of familiar faces. One of those is Jimmy Hurdstrom.
According to Express, one report claims that the "spin-off will star Jefferson White's rodeo hopeful and Ryan Bingham's oft-maligned guitar player who just goes by Walker."
Country Cast is reporting the same news on their YouTube channel. And The Hollywood Reporter claims that 6666 is rumored to be featuring characters from Yellowstone.
Source: Read Full Article