Yes, 'In the Heights' Filmed in New York City—and the Locations Are Authentic to the Story
Summer is quickly coming upon us, and I'm more than ready to embrace my fully vaxxed status and actually get out of the house! And that includes scheduling a date at my local movie theater to see what is bound to be the movie/musical of the season: In the Heights.
If you've somehow not heard any of the hype surrounding this wonderful movie (and I ask you: how??), you can thank a young extraordinaire named Lin-Manuel Miranda for it, as he dreamed up the concept during his days at Wesleyan University. Fast forward to 2008, and the story about the people in his hometown of Washington Heights quickly became a whole Broadway production. So really, it makes sense how just a decade later, Crazy Rich Asians director Jon M. Chu linked up with Miranda to create the film adaptation coming to screens June 11.
While the characters will undoubtably become beloved, the true main lead of this film is the setting. Washington Heights, a neighborhood located in upper Manhattan, is as vibrant as the primarily Dominican and Puerto Rican-American residents proudly inhabiting it. From the bodegas on every corner to folks playing card games on folding tables right outside of their apartment buildings, it's a place where its people are the heart, and the pride they have for their community is as clear as day.
Obviously then, the movie was shot in Washington Heights. You can't shoot a movie about Washington Heights without being in Washington Heights, right? Here are some locations you can see throughout the movie…and some behind-the-scenes photos while we're at it.
https://www.instagram.com/p/COeaVsiAWE4/?utm_source=ig_embed&utm_campaign=loading
A post shared by In The Heights (@intheheightsmovie)
J. Hood Wright Park
Fans can expect Benny (Corey Hawkins) and Nina (Leslie Grace) to share a romantic moment across from the famed George Washington Bridge.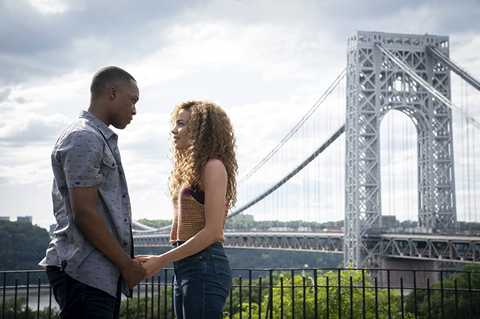 191st Street Subway Station
Renovated in 2020, this subway station is not only the deepest within NYC (it's 173 feet below street level!), but it's also known for its 1,000-foot long tunnel connecting the St. Nicholas Avenue entrance to another on Broadway. Oh, and it's now covered in city-commissioned graffiti murals, transforming a once-creepy subway stop into one full of art.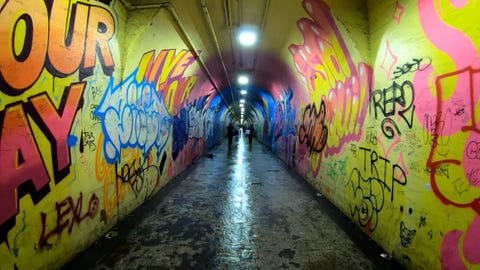 Highbridge Pool
As the movie takes place in the middle of the summer, it makes perfect sense to have our dear Washington Heights residents gather together at the local community pool…

Audubon Avenue
Audubon Ave. is a popular street running through a good portion of Washington Heights. Expect a certain Piragua guy to be roaming it, looking for new customers in the dead of heat.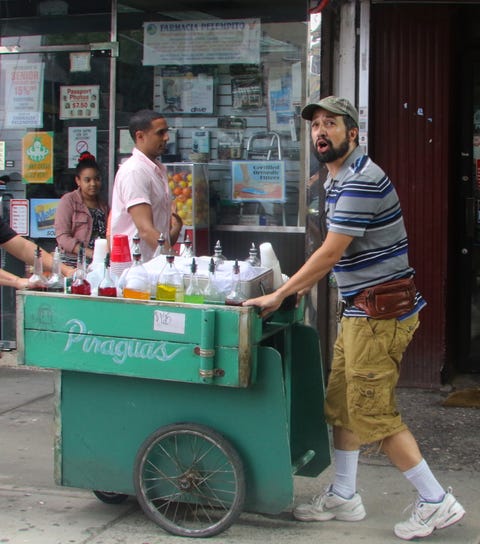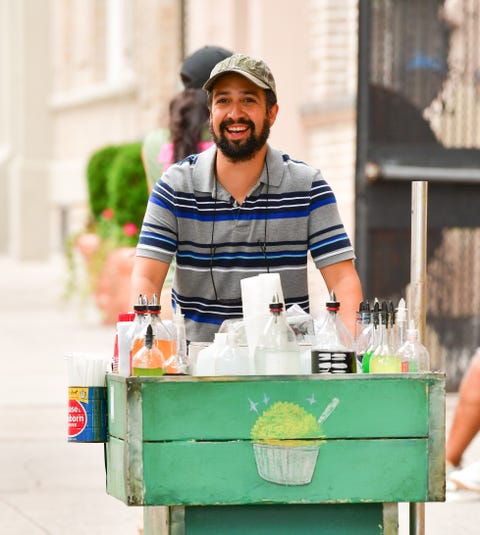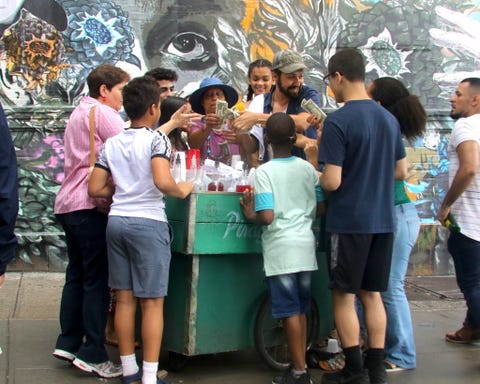 Side note: LMM kinda looks like a stereotypical dad on vacation!
St. Nicholas Avenue
Basically the main hub of central Washington Heights. Need a subway station? It's got you covered. Need fresh produce? You bet you can find it here. Need a good dance scene? Well… you'll need to wait and see!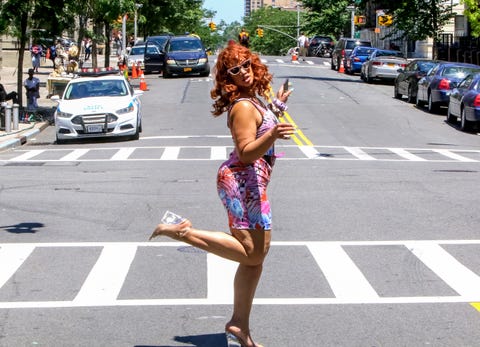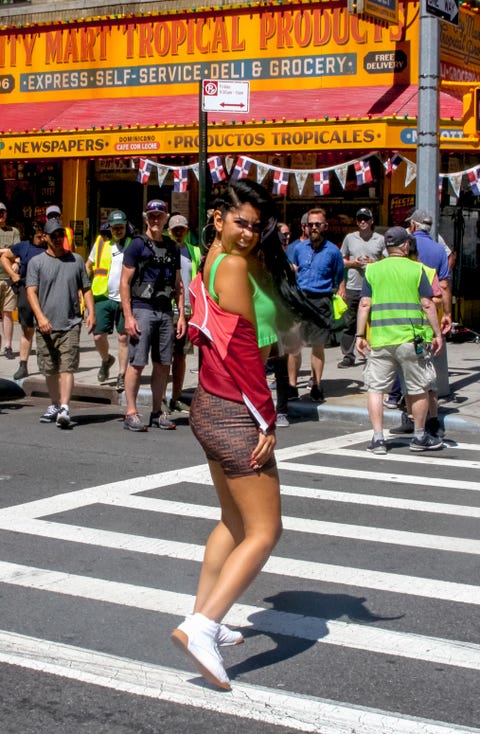 Want to catch up on new movie releases? We know you do. You can find all of our entertainment coverage here.
Source: Read Full Article