Sweet child of mine: Tax credits for parents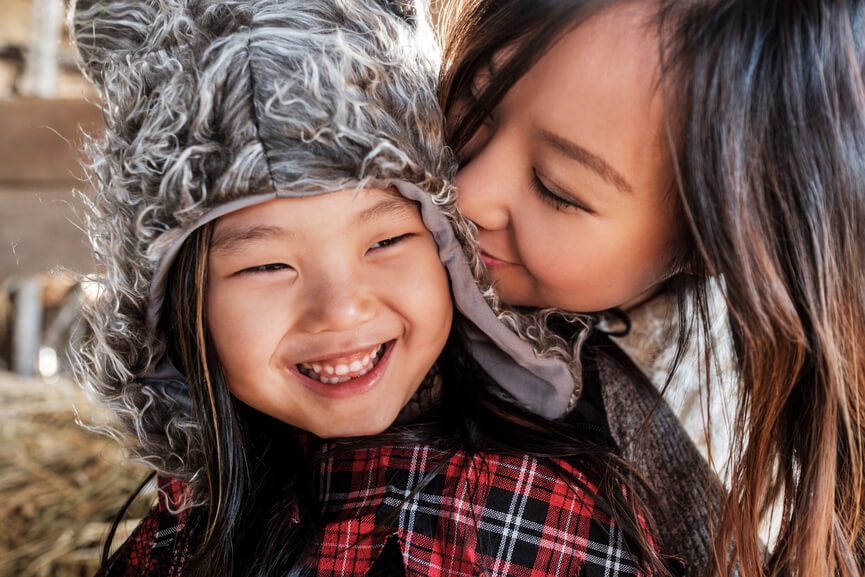 The costs of raising a child, such as for child care, general costs of living and college tuition, can really add up and are often on the rise. But parents may find some relief at tax time with tax credits for education, child care and for simply having children.
Child tax credits
Many of the tax breaks for parents pertain to child care and education, but the easiest tax break of all is for simply having children. For tax years prior to 2018, the Child Tax Credit provides up to $1,000 for every child under 17 in your care if you meet certain income requirements.
Those filing a joint return will see the amount of the credit begin to phase out if their adjusted gross income exceeds $110,000.
The phase-out starts at $75,000 for single parents.
For tax years beginning with 2018, the Child Tax Credit is doubled to $2,000 per qualifying child with a refundable portion of up to $1,400 with the Additional Child Tax Credit. The phaseout for the new credit begins at:
$200,000 for single filers and
$400,000 for joint filers.
The number of children you have also figures into your eligibility for the Earned Income Tax Credit, which can significantly reduce the amount of tax you owe. In 2019, you are eligible for the Earned Income Tax Credit if you have three or more children and earned less than
$50,162 as a single person, or
$55,952 as a married couple filing jointly.
The income thresholds then drop according to the number of children you have.
Parents may also get a break if they're spending a lot of money on child care. Depending on your income, the child and dependent care credit can cover up to 35% of child-care expenses, or up to $3,000, for a child under 13. A second child may also qualify you for up to $3,000.
Your employer may also exclude up to $5,000 from your taxable wages for qualified child-care expenses. The employer deduction may not be added on top of the child and dependent care credit, so it's not as sweet if you have more than one child.
School tax benefits
A slew of tax benefits are available if you're putting your children through school. Some states offer benefits for parents paying for parochial-school tuition and supplies for children in kindergarten through high school. But federal education benefits are typically just for college or post-secondary education.
As with child care, federal education benefits come in the forms of credits and deductions.
These benefits do not overlap, however, so you must know which ones you are eligible for and which to claim.
The American Opportunity Credit, which expands on and replaces the Hope Credit, allows for a tax credit of up to $2,500 for tuition and related expenses for each of the first four years attending college at least half-time.
Individuals who earn no more than $80,000 and couples earning no more than $160,000 are eligible for the full American Opportunity Credit.
The credit phases out over the next $10,000 of income ($20,000 if married filing jointly).
The Hope Credit had lower income limits, a maximum credit of $1,800, did not cover books and other supplies, and was good only for the first two years of college.
The Lifetime Learning Credit has lower income limits and applies to students in non-degree and career skills training programs. Eligibility for the Lifetime Learning Credit is capped at,
$68,000 for single filers and
$136,000 for couples filing jointly in 2019.
The maximum benefit is $2,000.
There are some key differences to consider when choosing between the American Opportunity Credit and the Lifetime Learning Credit:
The Lifetime Learning Credit is available on a per-household basis, while the American Opportunity Credit is available on a per-student basis.
The Lifetime Learning Credit doesn't take into account felony drug convictions, is available year after year, and requires enrollment in only one course.
The first 40% (up to $1,000) of the American Opportunity Tax Credit is refundable, which means you can receive that amount even if your tax is zero.
When you use TurboTax to prepare your taxes, we'll recommend the credit that gives you the best tax outcome.
If you don't claim either of the education tax credits, you might still have the option to deduct up to $4,000 of tuition and fees. The income limits for the tuition and fees deduction are,
$80,000 for single taxpayers and
$160,000 for married couples filing jointly.
However, this deduction ends at the end of 2019.
529 plan
Qualified tuition plans, or 529 plans, offer yet another way to save on taxes while providing for your child's education. A 529 plan is not a deduction or a credit. It's a tax shelter.
The state-by-state 529 plans authorized by the Internal Revenue Service allow you to invest and earn interest on the funds without subjecting you to federal income taxes. In many cases, it also wipes out state income taxes.
You must ensure that the withdrawals are spent on eligible education expenses, including tuition and room and board.
Beginning in 2018, these qualified education expenses include private school tuition for kindergarten through high school.
If you don't spend the money on qualified expenses, you'll get hit with income taxes after the money is spent.
The Securities and Exchange Commission recommends you assess your overall financial situation before starting a 529 plan. After all, there's no point in depositing money into a restricted account for future savings if you're presently struggling to pay the bills.
For more tax tips in 5 minutes or less, subscribe to the Turbo Tips podcast on Apple Podcasts, Spotify and iHeartRadio
Brought to you by TurboTax.com
Myths About Quarterly Taxes for the 1099 Tax Form
For those Americans who pay quarterly taxes—or those who don't, but who think they should—understanding the rules governing estimated taxes is vital.
Read More
How Short Sales and Foreclosures Affect Your Taxes
If you engage in a short sale or your mortgage lender forecloses on your home, there are some important tax implications that you'll want to consider.
Read More
The W-4 Form Changed in Major Ways — Here's What's Different
In 2020, the W-4 form changed to help individuals withhold federal income tax more accurately from their paychecks. Learn everything you need to know so you can update your W-4 with confidence.
Read More
Getting Married: What Newlyweds Need to Know
Getting married? Have you thought about how it will impact your taxes? You may need to select a tax filing status, adjust your withholding and sell your home.
Read More
Source: Read Full Article